My colleague Michael Hendrix pointed me at a recent study from real estate brokerage CBRE on tech markets in their top 30 cities. Here's where Bay Area based tech firms have been expanding their presence.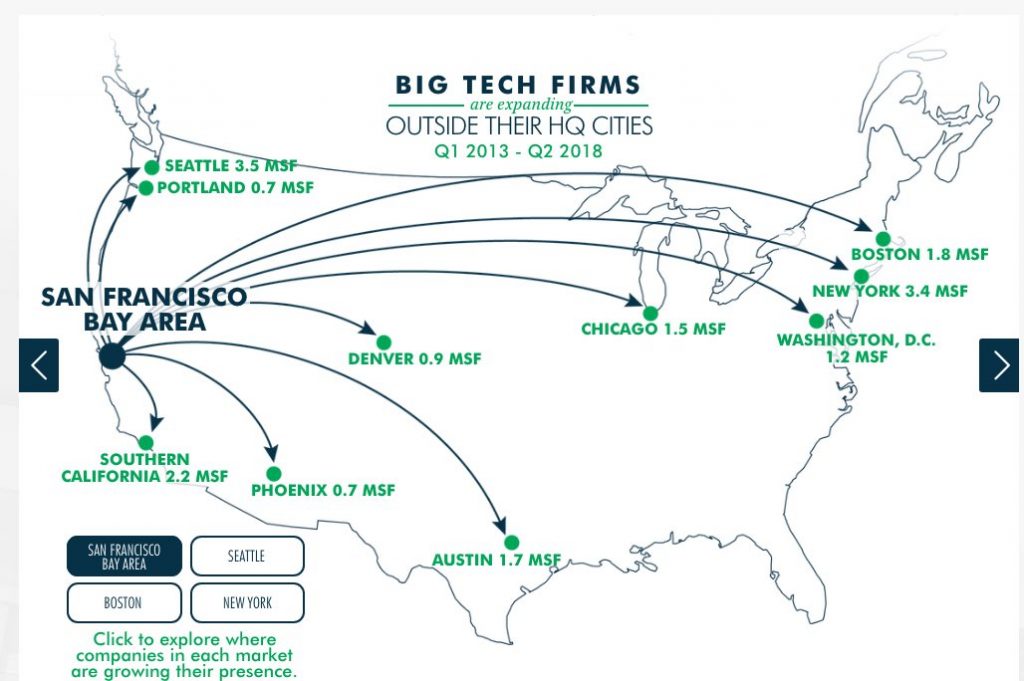 The biggest markets are Seattle and New York, not lower cost interior cities.
On the other hand, there's a lot of growth in tech generally in smaller cities. St. Louis ranked #2 in percentage growth in tech jobs. Indy was #6. These are on smaller bases to be sure, but quantitatively not bad. St. Louis added 4,378 tech jobs in the last two years compared to 7,492 in Austin.
Much vaunted Minneapolis-St. Paul was second to last in this survey, growing tech jobs by only 1.3%, or 628 jobs. Philly actually lost a thousand tech jobs.
There's very interesting data in there, including a profile sheet on each of the top 30 markets. So check out the whole study.
https://ift.tt/2JHMuOb