The Apple Watch Series 4 expected this fall will feature a
new design
and a display that's
15 percent larger
, according to the latest reports from respected Apple analyst Ming-Chi Kuo. Additional details have yet to emerge, but the Series 4 could mark the first design change introduced in the Apple Watch since its debut three years ago.
Kuo expects the two new Apple Watch models will measure 1.57 inches (39.9mm) and 1.78 inches (45.2mm), compared to the current 38mm and 42mm Apple Watch sizes. Rumors remain unclear on whether the casings themselves will be larger or if a reduction in bezel size will allow for larger OLED displays, but that hasn't stopped designers from sharing their own Series 4 concepts.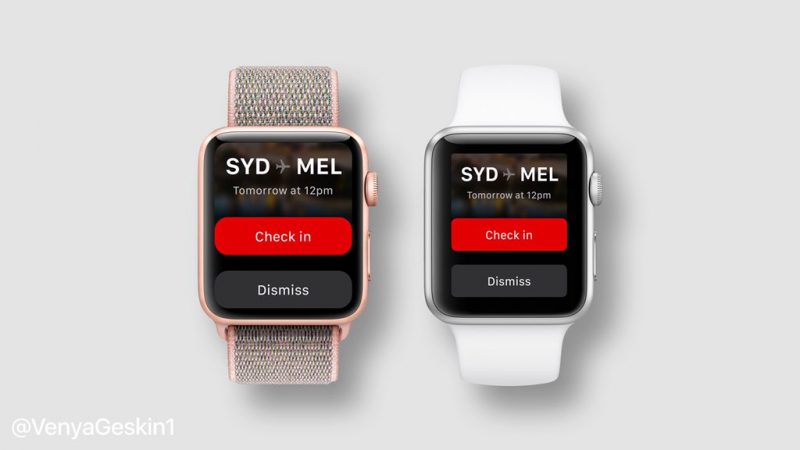 Rumored new design (left) alongside Series 3 (right)
Venya Geskin
created the above mockups envisioning what a larger display could look like on a new Apple Watch while retaining the existing physical dimensions. In this design, the Series 4 screen adopts rounded corners to align with the reduced bezels and maximize the display area, similar to the display on the iPhone X.
Such a design change would significantly enhance user interaction with the Force Touch display, allowing for bigger clock faces and virtual buttons, and more space for viewing text, equating to less scrolling. In addition, watchOS 5 promises to bring
rich HTML content to Apple Watch devices
, so a larger screen would enhance the experience of navigating websites and interacting with them.
According to separate industry sources, there's an outside chance that the upcoming Apple Watch models could use
micro-LED screens
, which have the potential to be thinner and lighter, with improved color gamut, increased brightness, and support for higher resolutions. If micro-LED is adopted this year, it could potentially free up space for other hardware improvements.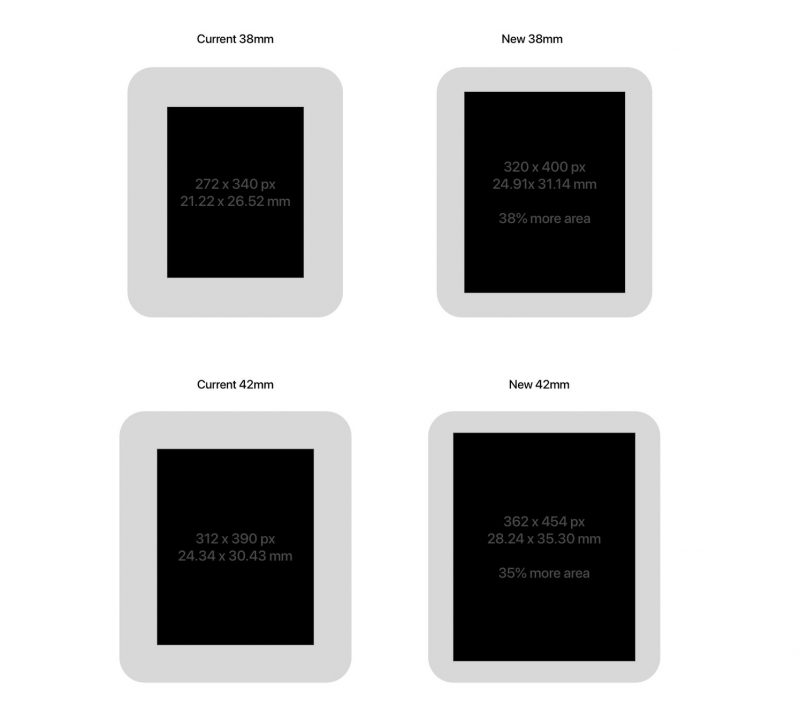 Here's exact to-scale drawings of Apple Watch Series 4 based on the rumors. Note the 38mm screen will be bigger than the current 42mm screen! 😱 pic.twitter.com/lh9VqPMQ7g

— Ryan Jones (@rjonesy) July 11, 2018
Kuo believes the next Apple Watch will feature improved health monitoring capabilities, including improved heart rate features. The analyst doesn't explain whether these improvements would be based on software or hardware, but some combination of the two is one possibility.
The heart rate sensor in the current Apple Watch uses rapidly flashing green LED lights paired with light‑sensitive photodiodes to continuously monitor heart rate during workouts and Breathe sessions. However, the device switches to infrared light to measure heart rate in the background at intervals that vary, depending on your activity level.
Unlike some smartwatches, currently it's not possible to configure Apple Watch to monitor your heart rate continuously all of the time. Such a feature in the Series 4 would be a welcome addition, but whether it could be battery-efficient without adopting a different sensor array than the current one is unclear.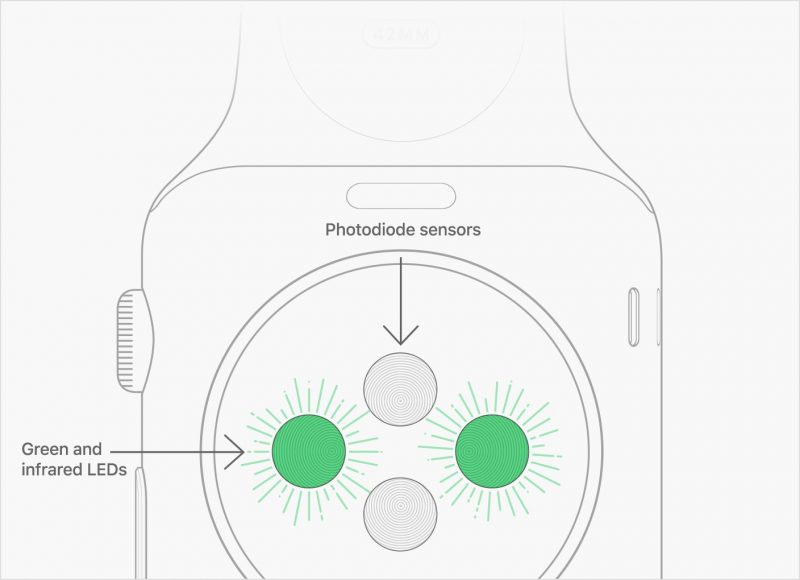 That said, Kuo also believes that the Apple Watch will feature a higher-capacity battery for better battery life. The adoption of
solid state buttons
that don't physically click but instead use a Taptic Engine to provide haptic feedback to users could also potentially provide extra room for a larger battery.
Another possibility Apple is said to be
testing
is an EKG feature that records the electrical activity of the heart using two fingers on either side of the Apple Watch. This would detect electrical changes in the skin caused by the rhythm of the heartbeat – and potentially identify any irregularities.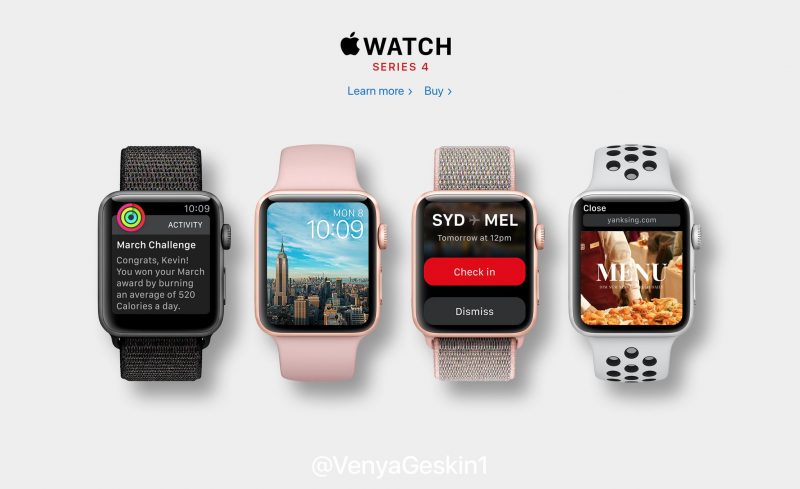 Concept design by Benjamin Geskin
Whatever comes with Apple Watch Series 4, we should know for certain in a couple of months. Apple is expected to announce the device at its annual September event, which is typically held during the first or second week of September. What changes are you hoping for in the new Apple Watch? Let us know in the comments below.
Discuss this article
in our forums
https://ift.tt/2zwzk4Z