North Korea conducts third nuclear test in DPRK history
: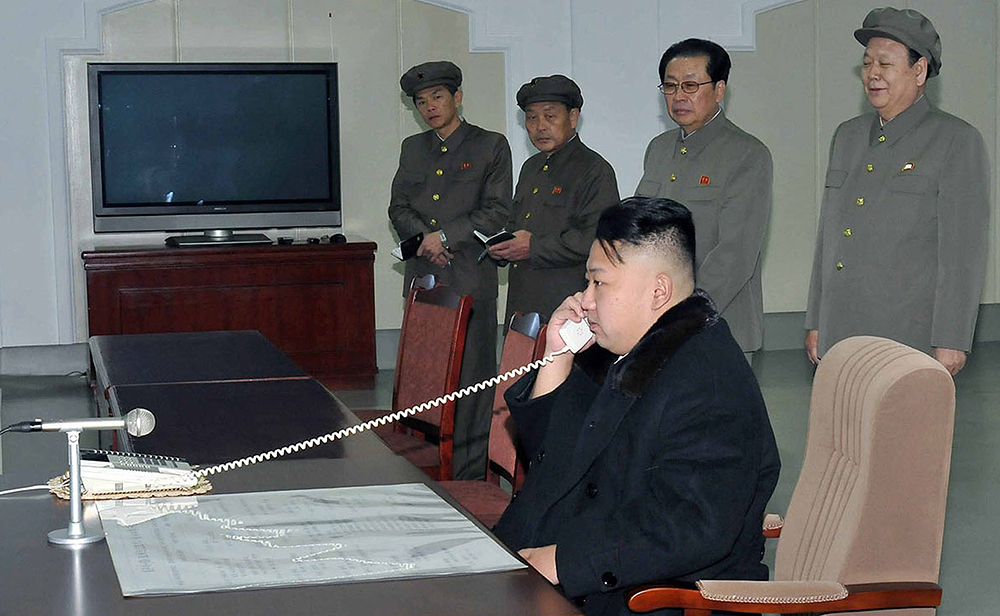 Photo from North Korea's official Korean Central News Agency (KCNA) on December 12, 2012 shows North Korean leader Kim Jong-Un giving final orders for the launch of the Unha-3 rocket, carrying the satellite Kwangmyongsong-3, at the general satellite control and command center in Pyongyang.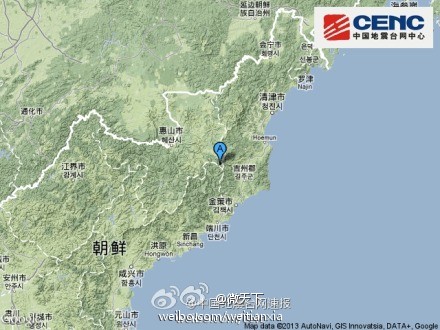 UPDATE
:
North Korea confirms a nuclear test
was conducted today. From KCNA, the state news agency:
It was confirmed that the nuclear test that was carried out at a high level in a safe and perfect manner using a miniaturized and lighter nuclear device with greater explosive force than previously did not pose any negative impact on the surrounding ecological environment.
---
"Amid talk of a possible nuclear bomb test, North Korea vowed Tuesday to carry out a 'high-intensity, all-out action,"
CNN reported earlier today
.
They just made good on that threat.
Voice of America
Northeast Asia bureau chief
Steve Herman
tweeted
just now that "Seismic activity [has just been] detected in #DPRK... believed to be "man-made" per various #ROK sources... Speculation now that #DPRK may have conducted a nuclear test."
Here's a
first briefing from the Associated Press
, and
another from CNN
. The government of South Korea estimates the intensity of what would be North Korea's third known nuclear test at
6 to 7 kilotons
, though it's too early to independently confirm.
Here is the
USGS event data
.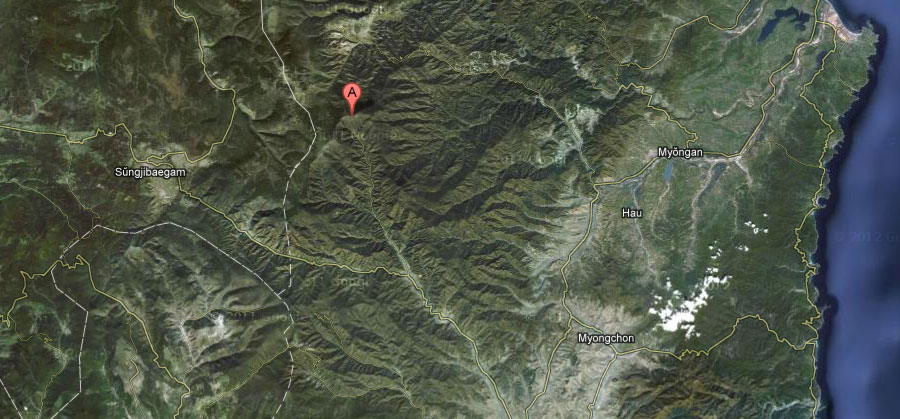 A quick
Google Maps zoom-in on the coordinates shown
in that USGS link reveals that the "earthquake" took place near "Nuclear Test Road."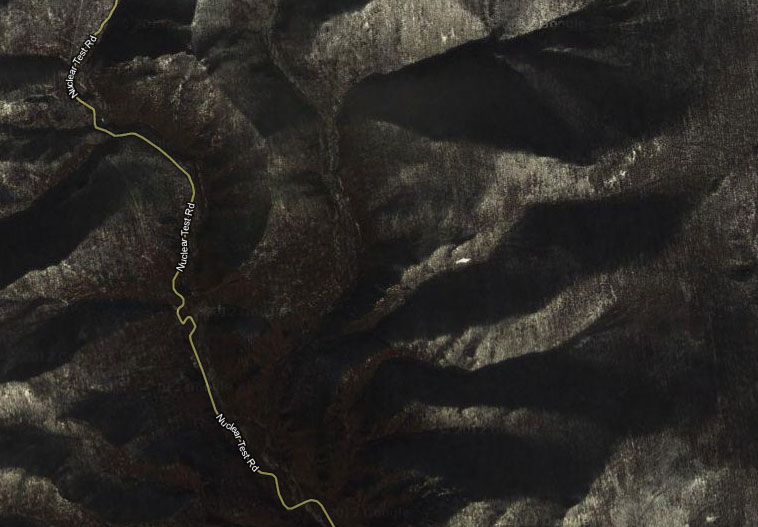 Sinocism reporter Bill Bishop
points to a seismic reading from China showing a
4.9 quake at 10:57am local time
, and word that an "explosion" is suspected.
Here's the official
seismic data from the PRC
, indicating a "suspected explosive."
The area in which the event occurred has little or no history of natural seismic activity.
We don't know yet whether the bomb was plutonium-based (as past tests were), or uranium-based. Here's why
uranium would be even more worrisome
.
(URGENT) S. Korean official:'high possibility' of NK nuclear test after detecting artificial quake bit.ly/12HH5Nb
— Yonhap News Agency (@YonhapNews) February 12, 2013
The "earthquake" is near N. Korea's nuclear test site. Presumed nuclear test, but no confirmation yet.
— Chico Harlan (@chicoharlan) February 12, 2013
Mb 4.9.10 kilotons, maybe more.
— Jeffrey Lewis (@ArmsControlWonk) February 12, 2013
If depth estimate is correct--and it might not be--yield could be higher than 10 kT.
— James Acton (@james_acton32) February 12, 2013
They broke the Monday/Holiday pattern so, with a second tunnel I'd prepared for another in the next few days.
— Jeffrey Lewis (@ArmsControlWonk) February 12, 2013
Yonhap reports that North Korea notified the US and China of its nuclear test plan a day early.
— Martyn Williams (@martyn_williams) February 12, 2013
Kim Jung Il's birthday on the 16th - #nuclear test marks Day of the Shining Sun as this celebration is called in North Korea
— Angus Walker (@anguswalkeritv) February 12, 2013
So, here's the big question. North Korea prepared two tunnels. Will there be two tests?
— James Acton (@james_acton32) February 12, 2013
KMA: M5.0 tremor at 11:57:50 a.m. had epicenter located in country where #DPRK's Punggye-ri nuclear test complex is located. #nuclear
— Steve Herman (@W7VOA) February 12, 2013