Samsung is planning to announce its new 2019 flagship smartphones on February 20, but ahead of their debut date, benchmarks of the new S10+ model were shared on
Slashleaks
.
According to the data, Apple's current crop of iPhones, equipped with A12 chips, will outperform the Snapdragon 855 processor in Samsung's smartphone.
The Galaxy S10+, which features 6GB RAM, earned a single-core Geekbench 4 score of 3413 and a multi-core score of 10256.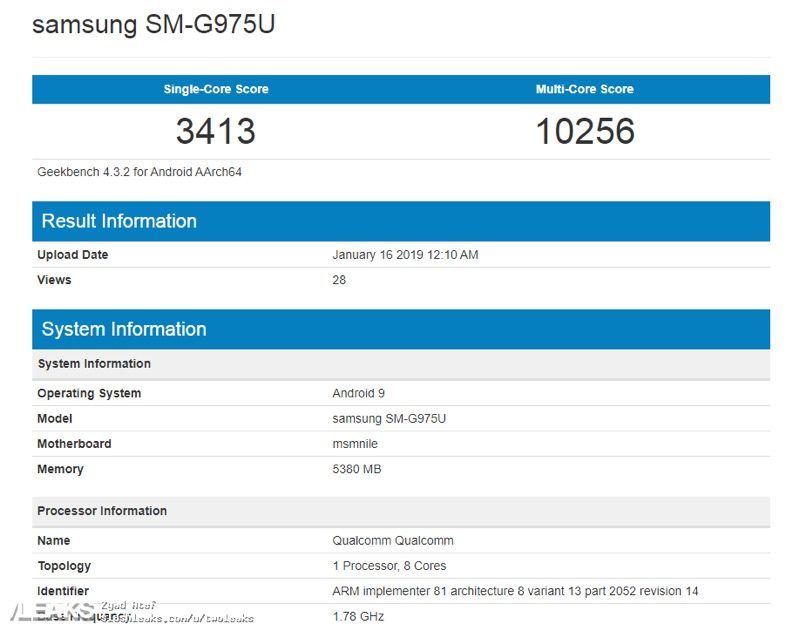 Comparatively, the A12 Bionic chip in the iPhone XS
features
a single-core Geekbench score of 4797 and a multi-core score score of 11264.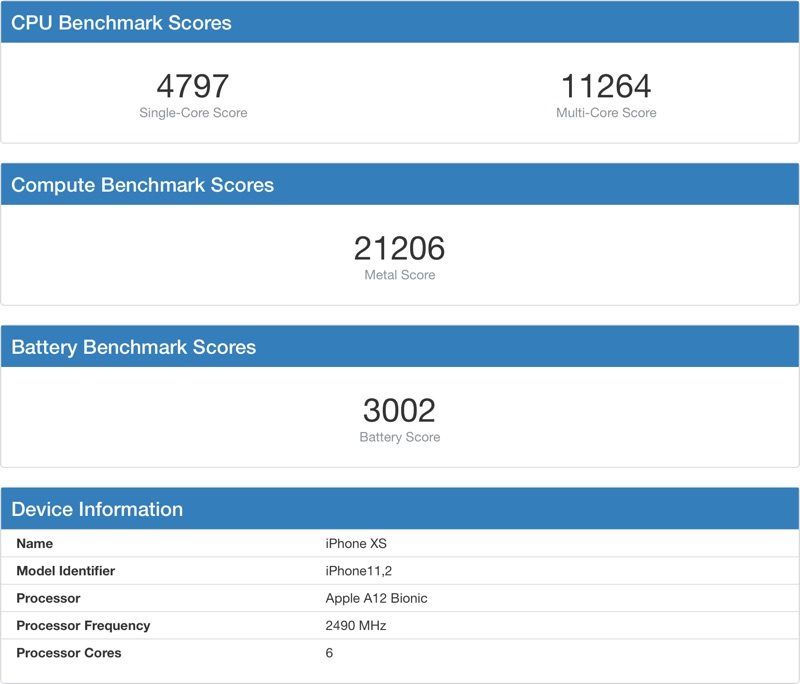 Apple's A-series chips
often outperform
the Qualcomm chips that Samsung uses because Apple is designing its chips in house and is able to offer tighter integration between hardware and software. As
AnandTech
explained in a review of the iPhone XS and XS Max, Apple's chips are also far more efficient:
Overall the new A12 Vortex cores and the architectural improvements on the SoC's memory subsystem give Apple's new piece of silicon a much higher performance advantage than Apple's marketing materials promote. The contrast to the best Android SoCs have to offer is extremely stark - both in terms of performance as well as in power efficiency. Apple's SoCs have better energy efficiency than all recent Android SoCs while having a nearly 2x performance advantage. I wouldn't be surprised that if we were to normalise for energy used, Apple would have a 3x performance efficiency lead.
While benchmarks are often not reflective of real world usage, the data does suggest that Apple's 2018 iPhones will be a good deal faster than Samsung's 2019 smartphones. Given that both the A12 and the Snapdragon 855 are super fast processors able to handle gaming and day to day tasks with ease, Android users won't be at a serious disadvantage.
Since Samsung hasn't released the Galaxy S10+, there's still a chance these details could be off, but it's unlikely since we're quite close to the debut of the device.
This article, "
Leaked Benchmarks Suggest iPhone XS Outperforms Samsung's Upcoming Galaxy S10+
" first appeared on
MacRumors.com
Discuss this article
in our forums
http://bit.ly/2RUS468