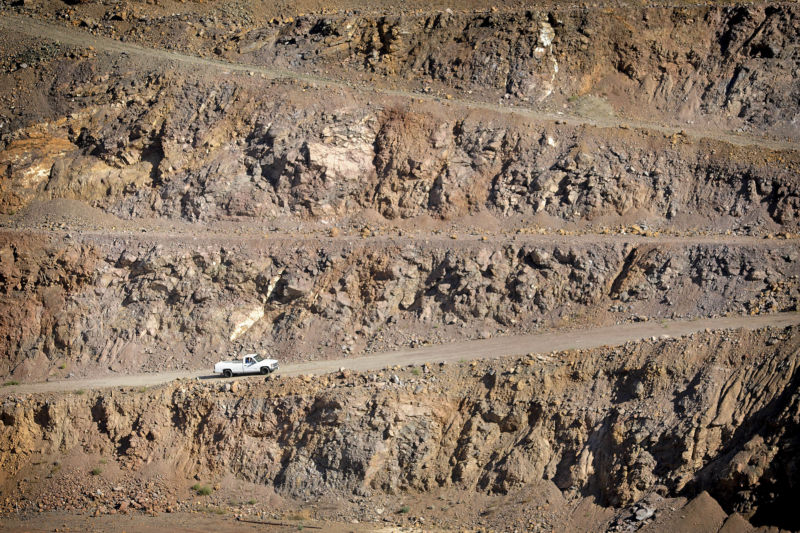 Enlarge / A pick-up truck makes its way out of the Mountain Pass open pit mine in California in 2009. (credit: Photo by Jacob Kepler/Bloomberg via Getty Images)
President Trump's tariffs on rare-earth metals from China should have been a boon to the only US rare-earth minerals mine in California. But a recent Wall Street Journal article illustrates that, given the complex nature of the global economy, those tariffs have actually put the Mountain Pass mine in a tough place.
A hedge fund recently bought Mountain Pass out of bankruptcy after several companies attempted to turn a profit from it. Six months later, the WSJ wrote, Trump announced tariffs that should have helped the mine supply more domestic rare-earths at a higher price.
However, most of the world's rare-earth processing facilities are in China, which also produces more than 90 percent of the world's rare-earth minerals. To develop its metals as cheaply as possible, Mountain Pass has first been shipping its ore to China, where the processed metals are then sold on the world market to makers of smartphones, laptops, and magnets that go into electric car motors and giant wind turbines.