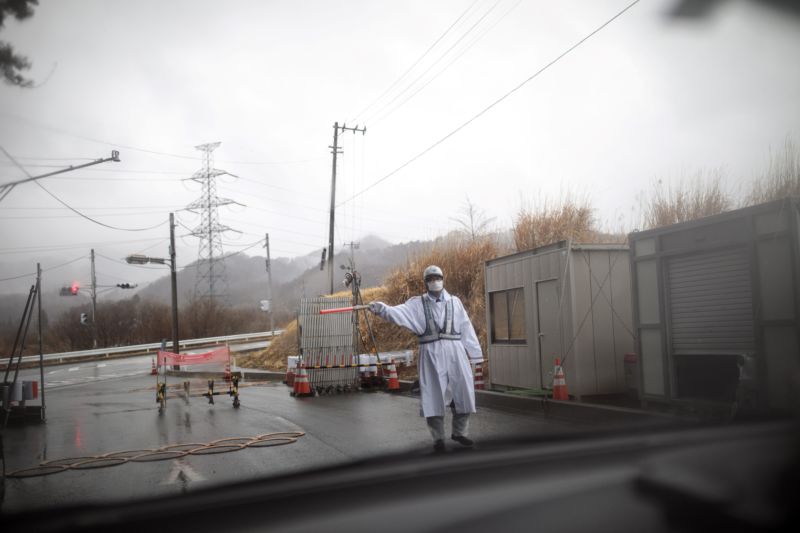 Enlarge / This picture taken on March 5, 2018 shows a guard gesturing at a check post exit from the exclusion zone of Futaba town, Fukushima prefecture, as Japan prepares to mark the 7th anniversary of the devastating 2011 earthquake and tsunami that triggered the Fukushima nuclear disaster. (credit: BEHROUZ MEHRI/AFP/Getty Images)
On Wednesday, Japan's Ministry of Health, Labor, and Welfare admitted that a man employed at the Fukushima nuclear power plant had died of lung cancer linked to radiation exposure. Three of the power plant's six reactors melted down in March 2011 when a tsunami hit the Fukushima area.
The deceased, who was in his 50s, "was in charge of measuring radiation at the Fukushima No.1 plant shortly after its meltdown," the BBC reported. Japanese government officials reportedly said the employee had worked at the site "at least twice after it was damaged" and had worn the appropriate protective gear. The man's death is the first to be officially linked to radiation exposure during the disaster.
"After hearing opinions from a panel of radiologists and other experts, the ministry ruled that the man's family should be paid compensation," the BBC wrote.