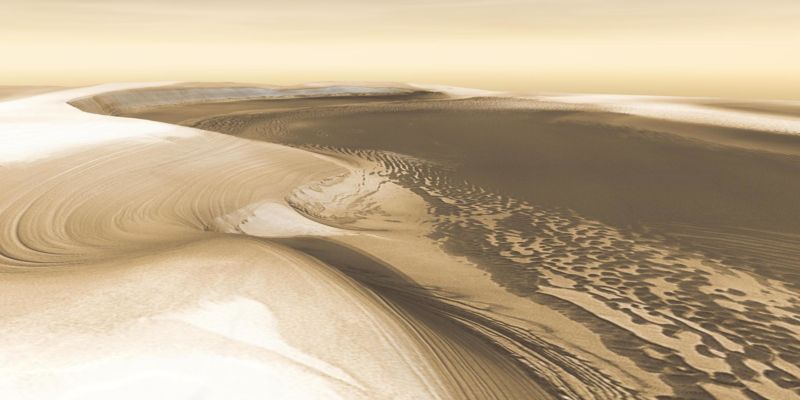 Enlarge / If we ever want to land on places like the Chasma Boreale on Mars, we're going to need advanced technologies. (credit: NASA)
Even though Congress has yet to formally consider President Trump's new budget for NASA, the space agency is already moving swiftly to implement some of its core principles. Among those is a White House desire to end a separate program within the agency focused on the development of advanced new spaceflight technologies intended to keep NASA at the cutting edge.
With an annual budget that has varied between $500 million and $1 billion, the Space Technology Mission Directorate was created in 2010 to develop the kinds of technology NASA needed to explore deeper into space, such as advanced propulsion and power systems, in-space manufacturing, and new means of landing on far-off worlds. If humans really were to expand beyond low-Earth orbit, research and development of these new technologies was deemed critical.
The president's fiscal year 2019 budget for the space agency seeks to realign the space technology program by folding it into NASA's "Exploration" program, which is managing development of deep space hardware Congress has directed the space agency to build—the Space Launch System rocket, Orion spacecraft, and ground systems at Kennedy Space Center.