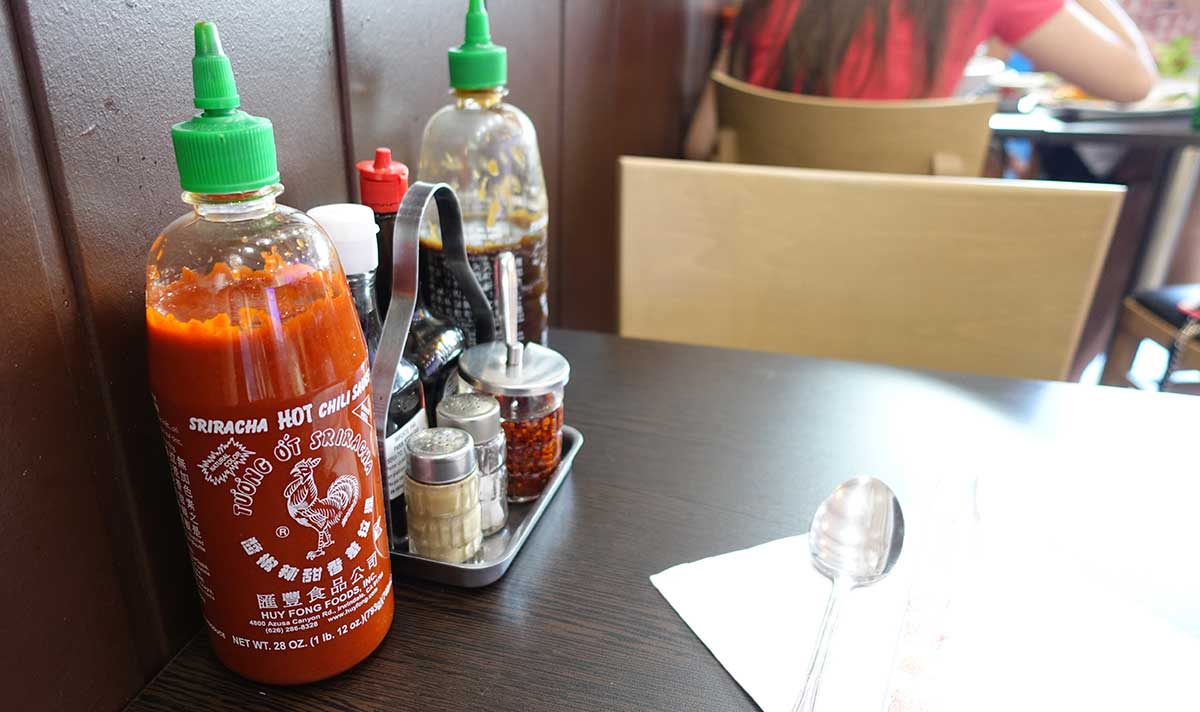 Fonts in Use took a stab at identifying all of the fonts used in the Srirachi bottle label, which breaks all design rules but still looks awesome.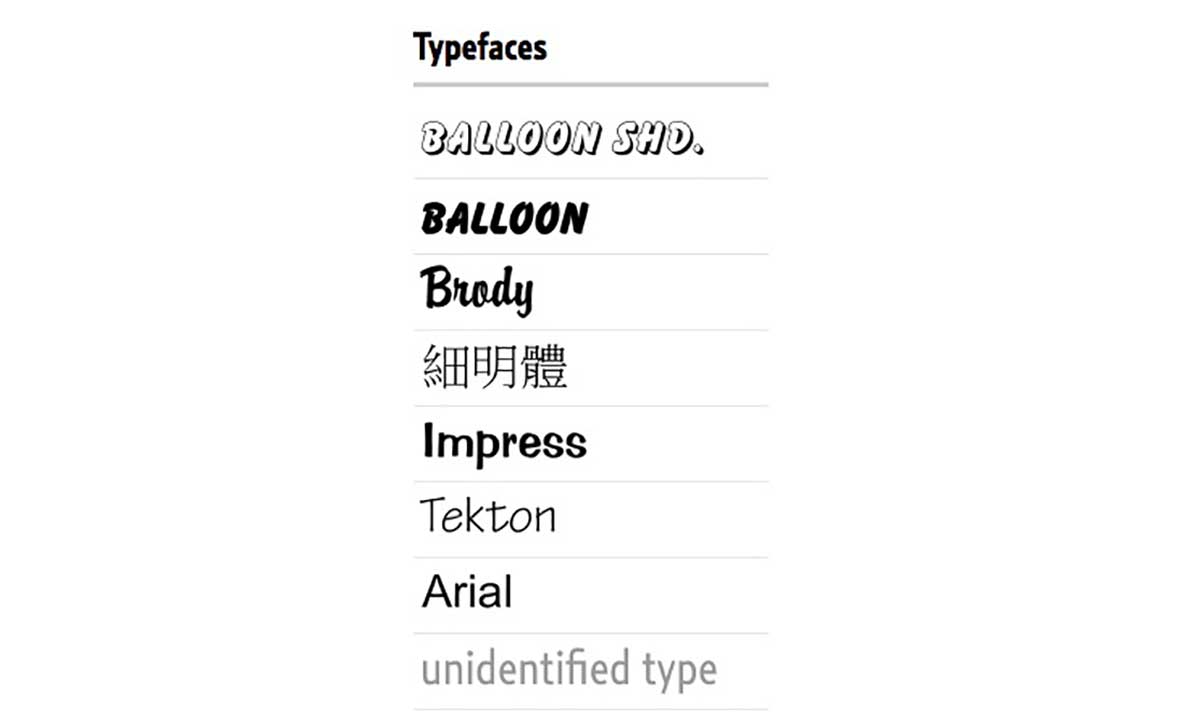 Both the packaging and contents of tương ớt sriracha hot chili sauce bottles from Huy Fong Foods, Inc. have become condiment icons in recent decades. Sometimes referred to as "rooster sauce" because of the rooster on its label (the illustrator of which is unknown), the chili sauce features a chaotic jumble of elements on its packaging in multiple writing systems.

The most prominent Latin text elements are rendered in a variety of informal script typefaces released by American Type Founders in the 20th century, namely Balloon and its shaded counterpart, Balloon Drop Shadow, as well as Brody. Smaller text on the back of the bottle is set in Impress and Tekton.

Unfortunately my skills with recognizing fonts for Chinese text aren't good enough to identify those used on the label. Any insight is welcome.
Image by Guilhem Vellut from Paris, France - Song Huong @ Paris, CC BY 2.0, Link
http://ift.tt/2FcuwTO