Since January 2015, the high-def 360 panoramic webcam on top of the Space Needle has been consistently capturing images every ten minutes of Seattle. Ricardo Martin Brualla took that footage and made this super-groovy timelapse video.
He explains his process in depth on Hackernoon:
I started with two full panoramas a day for the last two years, more than 2000 panos. Then, the sequence was stabilized, as the camera shakes and moves over time, either by being knocked, or because of the wind and other forces of nature. The final step was to smooth temporally the sequence, to remove the variation due to weather and lighting conditions.
Also, he's created a bunch of GIFs that highlight some of the cooler parts of the video (like the one below). Be sure to check them out.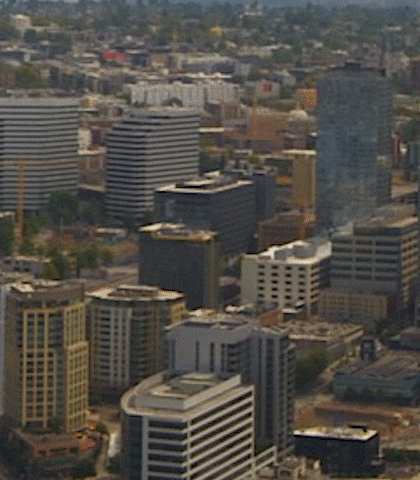 (Sploid)
http://ift.tt/2rqo0Ua