Along with
macOS High Sierra 10.13.3
, Apple this morning released two new security updates that are designed to address the Meltdown and Spectre vulnerabilities on machines that continue to run macOS Sierra and OS X El Capitan.
As outlined in Apple's
security support document
, Security Update 2018-001 available for macOS Sierra 10.12.6 and OS X El Capitan 10.11.6 offers several mitigations for both Meltdown and Spectre, along with fixes for other security issues, and the updates should be installed immediately.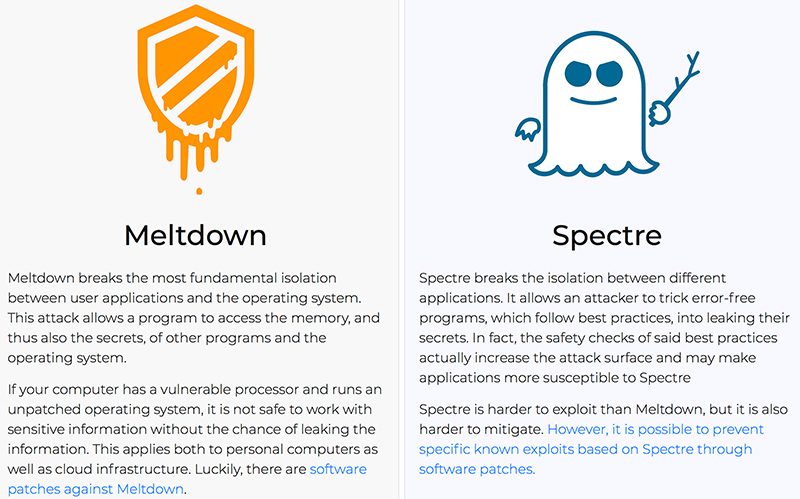 Apple addressed the Meltdown and Spectre vulnerabilities in macOS High Sierra with the release of macOS High Sierra 10.13.2, but older machines were left unprotected. Apple initially said a prior security update included fixes for the two older operating systems, but that information
was later retracted
.
Spectre and Meltdown
are two hardware-based vulnerabilities that impact nearly all modern processors. Apple in early January confirmed that all of its Mac and iOS devices
were impacted
, but Meltdown mitigations were introduced ahead of when the vulnerabilities came to light in iOS 11.2 and macOS 10.13.2, and Spectre was addressed through Safari updates
in iOS 11.2.2
and a
macOS 10.13.2 Supplemental Update
.
Spectre and Meltdown take advantage of the speculative execution mechanism of a CPU. As these use hardware-based flaws, operating system manufacturers are required to implement software workarounds. These software workarounds can impact processor performance, but according to Apple, the Meltdown fix has no measurable performance reduction across several benchmarks.
The Spectre Safari mitigations have "no measurable impact" on Speedometer and ARES-6 tests, and an impact of less than 2.5% on the JetStream benchmark.
Many PCs with Intel processors have been
facing serious issues
following the installation of patches with fixes for Meltdown and Spectre, but these problems do not appear to impact Apple's machines.
Discuss this article
in our forums
http://ift.tt/2rtotog