Following
recent photos
of Apple's alleged iPhone 5C shown in its packaging, as well as the quick-start guide, SIM eject tool and other paperwork to be included in the packaging, several more photos and a video have surfaced showing similar devices and packages.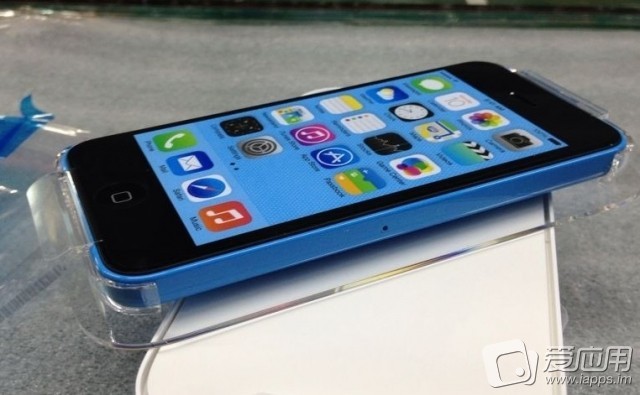 First, Chinese site
iApps.im
has shared two new photos, one showing a blue iPhone 5C partially unpackaged and a second showing yellow, blue and white iPhone 5C units in their packages.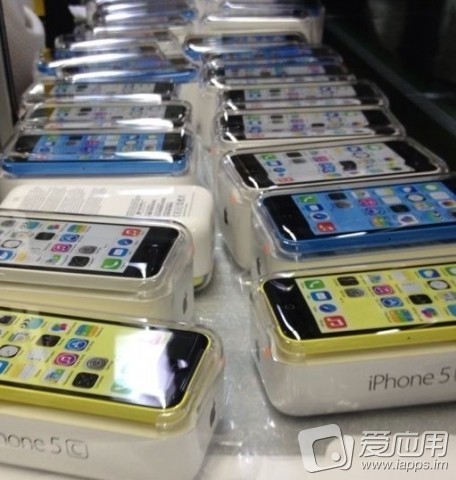 The first video of an alleged fully assembled, powered on iPhone 5C has also surfaced on Chinese technology blog
C Technology
[
Google Translate
] (via
Sim Only Radar
). The 50-second video shows a red, plastic device running what appears to be Safari on iOS 7, with pinch-to-zoom capabilities as well as responsive scrolling. The shape and two-tone color of the phone are consistent with previous leaks, although the low-resolution video and lack of any views other than from the front make it difficult to assess whether it is indeed a legitimate iPhone 5C or another device wrapped in a colored bumper or shell.
Finally,
C Technology
has also posted a
solo photo
showing a green iPhone 5C in its packaging, in line with other photos from the past few days although without a sticker illustrating the iOS 7 home screen on a color-matched background.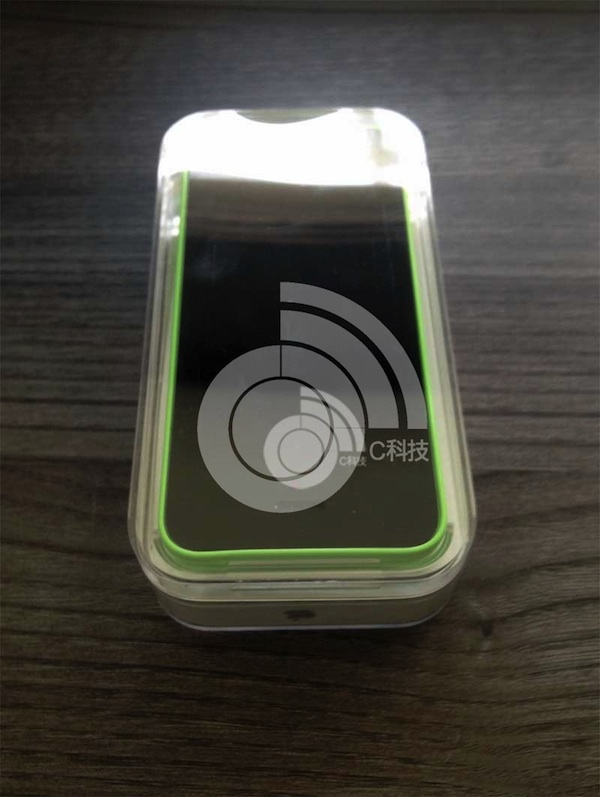 Apple's iPhone 5C and iPhone 5S are both expected to be
revealed
at a media event on September 10, with the two new devices expected to be
released
in the first wave of markets on September 20.
(Thanks, Benjamin and David!)
Recent Mac and iOS Blog Stories
•
Apple Launches Redesign of Bug Reporter Tool with Improved Search, Streamlined File Attachments
•
Peter Molyneux's 'Godus' to Be Released on Mac September 13th
•
Three to Launch UK 4G Service in December
•
Revised Plans for Flagship Apple Store in Brisbane, Australia Surface
•
'Plants vs. Zombies 2' Nears 25 Million Downloads, PopCap Teases 'Crop Circle' Video
•
Endless Runner 'Time Surfer' Free for a Limited Time
•
Apple's iTunes Festival App Updated With Video Streaming Ahead of Sunday Event Launch
•
Police Seize Over $89,000 in Counterfeit Apple Products at Maryland Mall