Apple will unveil its next iPhone on September 10, reports
AllThingsD
, citing sources with knowledge of the event.
Though the date of the event has been revealed, it is unclear whether the event will focus singularly on the upcoming iPhone 5 or if it will include Apple's rumored low-cost iPhone, possibly dubbed the iPhone "5C".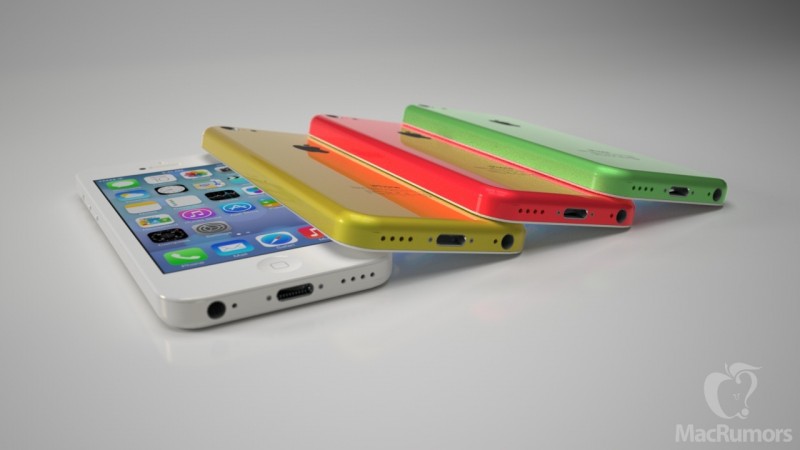 Rendering of low cost iPhone
Apple's iPhone 5S is expected to include a fingerprint sensor, an upgraded 12-megapixel camera, and iOS 7. It is likely that iOS 7 will become publicly available after the announcement or when the phone debuts.
Though OS X Mavericks is also scheduled to be released in the fall,
AllThingsD
does not expect the software to be debuted at the September 10 iPhone event.
Recent Mac and iOS Blog Stories
•
AT&T Cuts Pricing on 'AT&T Next' Smartphone Upgrade Program, iPhone Now $1/Year Cheaper Than Verizon
•
T-Mobile to End 'No Money Down' Promotion for iPhone 4S and iPhone 5
•
Hands-On with the 'Automatic' Connected Driving Assistant System
•
Twitter #music App Now Offers New Music Discovery Tools and Personalized Recommendations
•
'Blizzard WCS' Launches for iOS, Allows for Mobile Streaming of StarCraft II WCS
•
Cincinnati Bell to Begin Offering iPhone 5 on August 16
•
'Rise Alarm Clock' for iOS Named Apple's Free App of the Week
•
Malicious Apple Store Gift Card Scam Emails Target Users with Malware