WSJ Confirms New iOS 7 Design, 'iRadio' Introduction at WWDC
: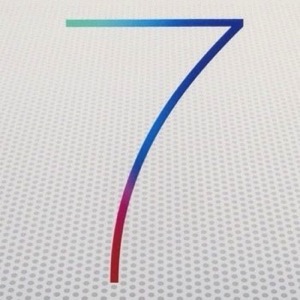 Apple will announce a
significant redesign
of its iOS software and a
streaming-music service
tomorrow at WWDC according to a pair of reports from
The Wall Street Journal
posted this evening.
The newspaper confirms longstanding rumors that iOS will see a substantial redesign overseen by Jony Ive, Apple's chief designer. It sources "people involved in its development" as saying the iOS redesign will drop the skeumorphic design favored by the ousted Scott Forstall in favor of "plain solid backgrounds and more white space."
Ive's substantial
"flat" redesign
of the iOS interface has been rumored for several weeks. Several
alleged leaks have appeared
, though it's unclear if any of these have been legitimate.
Prior to the publication of these two articles, prominent Apple journalist John Gruber
claimed on a podcast
that "all the leaks are wrong" with regards to iOS 7. It's unclear if he was referring to leaked images of the user interface or more broad-based rumors of a significant UI overhaul.
In addition to details regarding the iOS redesign, the
WSJ
also shared some other possible tidbits about tomorrow's presentation.
The new iOS will also include new ways to share photos and videos with other iPhone users and other enhancements, these people said. The company is also expected to announce a long-expected streaming-music service, new laptops and an update to its Mac operating system.
The new ways to share photos and videos may be a reference to AirDrop, a feature that was
rumored
to be included in iOS 7. Unlike the UI redesign and the streaming-music service, the paper did not cite any sources with regards to new laptop models and an update to OS X.
In a separate article, the
WSJ
all-but confirmed
that Apple will launch a streaming-music service at WWDC tomorrow. The tech press has nicknamed the initiative 'iRadio', and the ad-supported service is expected to significantly compete against Pandora, one of the most popular applications on the iPhone.
The highly anticipated new service—expected to be available only in the U.S.—will allow users to stream a radio-like channel of music based on their interests. It will be supported by text and audio ads from Apple's iAd service, people familiar with the matter said. It will feature "Buy" buttons to drive downloads, they added.
The paper said talks between Apple and record labels and publishers have been in the works for more than a year, with Apple delaying the planned launch of the service in order to reach satisfactory agreements. Eddy Cue, Apple's senior vice president for Internet Software and Services, is said to be the main negotiator behind the deals.
Contract negotiations related to how much Apple will need to pay in royalties for songs, as well as how much Apple would need to pay for songs that listeners choose to skip. Pandora's contract agreements require that it pay for skipped songs as if they were listened to in full, while the
WSJ
reports that Apple will not be required to pay for skipped tracks under some of its deals.
The keynote for tomorrow's Worldwide Developers Conference kicks off tomorrow at 10:00 AM Pacific Time.
MacRumors
will have live coverage of the proceedings.