Size Comparison of iPad 4, iPad Mini, iPhone 5 and Upcoming iPad 5
: With
rumors
of the fifth-generation iPad taking on a design similar to that of the iPad mini, we've once again commissioned
CiccareseDesign
to create some fresh renderings offering a very good idea of what the updated iPad will look like.
These images are based on the
leaked
iPad 5 enclosure, which we have reason to believe is indeed real.
The new iPad shell was shown alongside an iPad mini enclosure, providing CiccareseDesign a frame of reference from which to take measurements and produce these mockups. We believe the relative sizes shown in the following images offer an accurate view of how the upcoming iPad 5 will compare in size.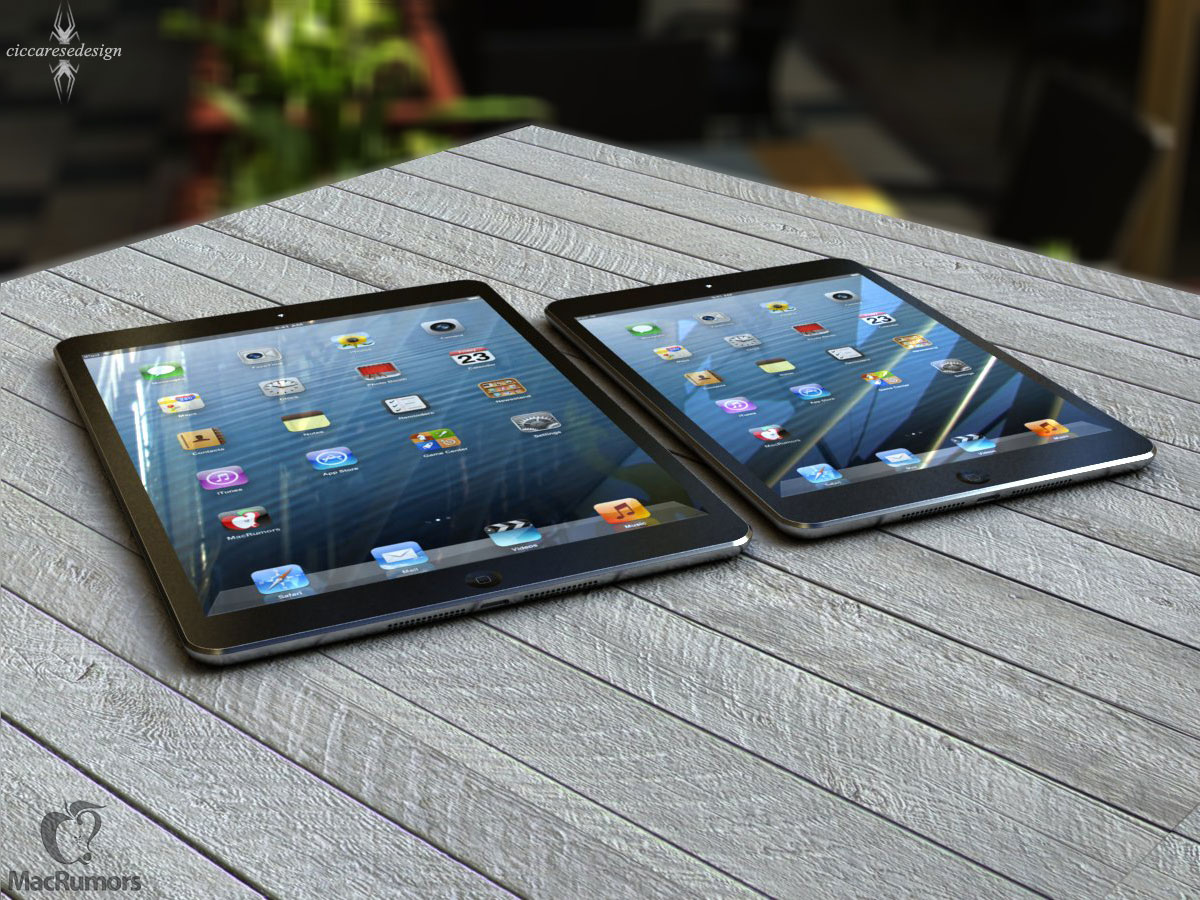 iPad 5 next to iPad mini
As has been described in rumors and calculated from the rear shell photos, the fifth-generation iPad appears to be notably smaller than the current model, adopting significantly thinner side bezels in portrait orientation and slightly smaller top and bottom bezels.
In fact, our extrapolated dimensions appear to be almost identical to a
December claim from Macotakara
, which specified that the fifth-generation iPad would be 4 mm shorter and 17 mm narrower than the existing design. That report also claimed that the next iPad will be 2 mm thinner than the current model, making it nearly identical in thickness to the iPad mini.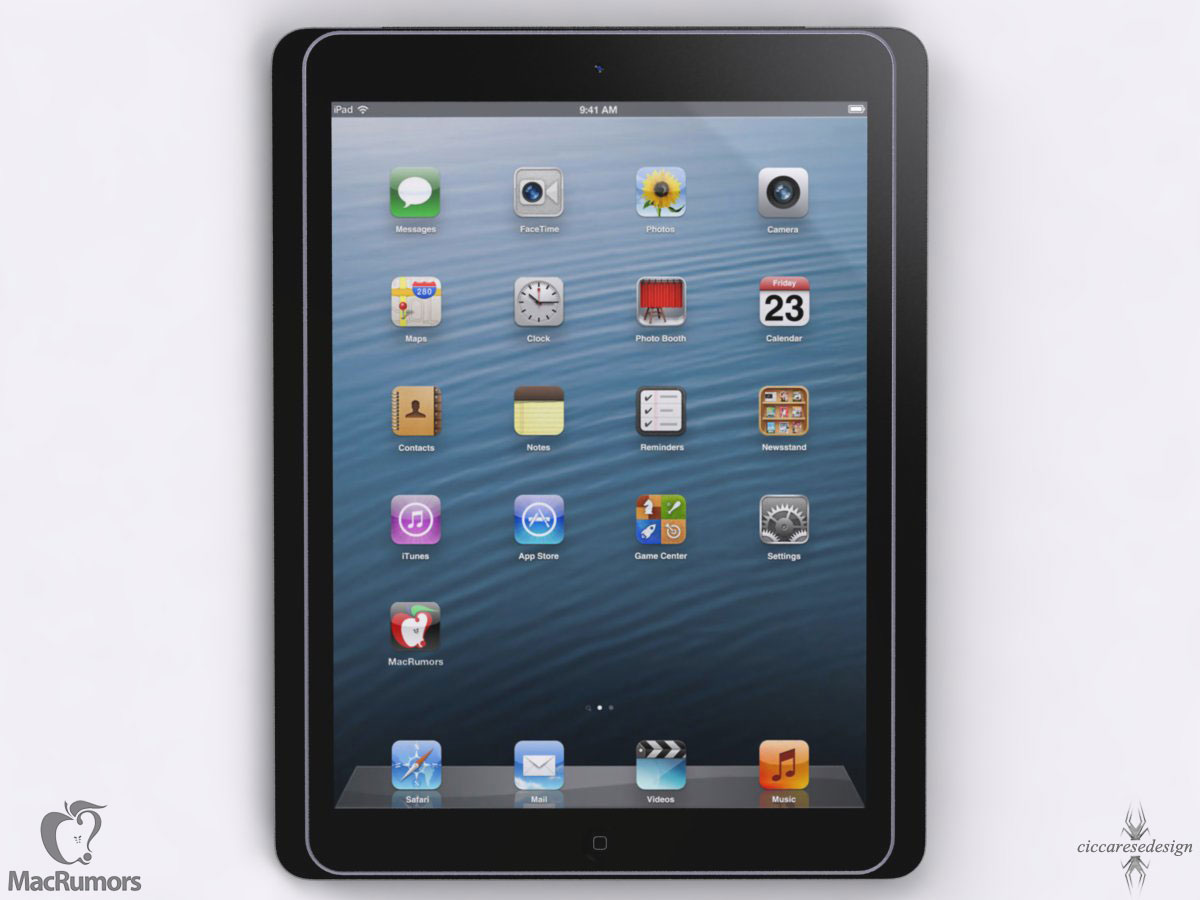 iPad 5 on top of iPad 4
While some early rumors had suggested that Apple might be looking to update the iPad and iPad mini as soon as March, sources with rather reliable track records are now pointing to a
later release
in the September-October timeframe, and Apple's just-launched 128 GB iPad models
support that notion
.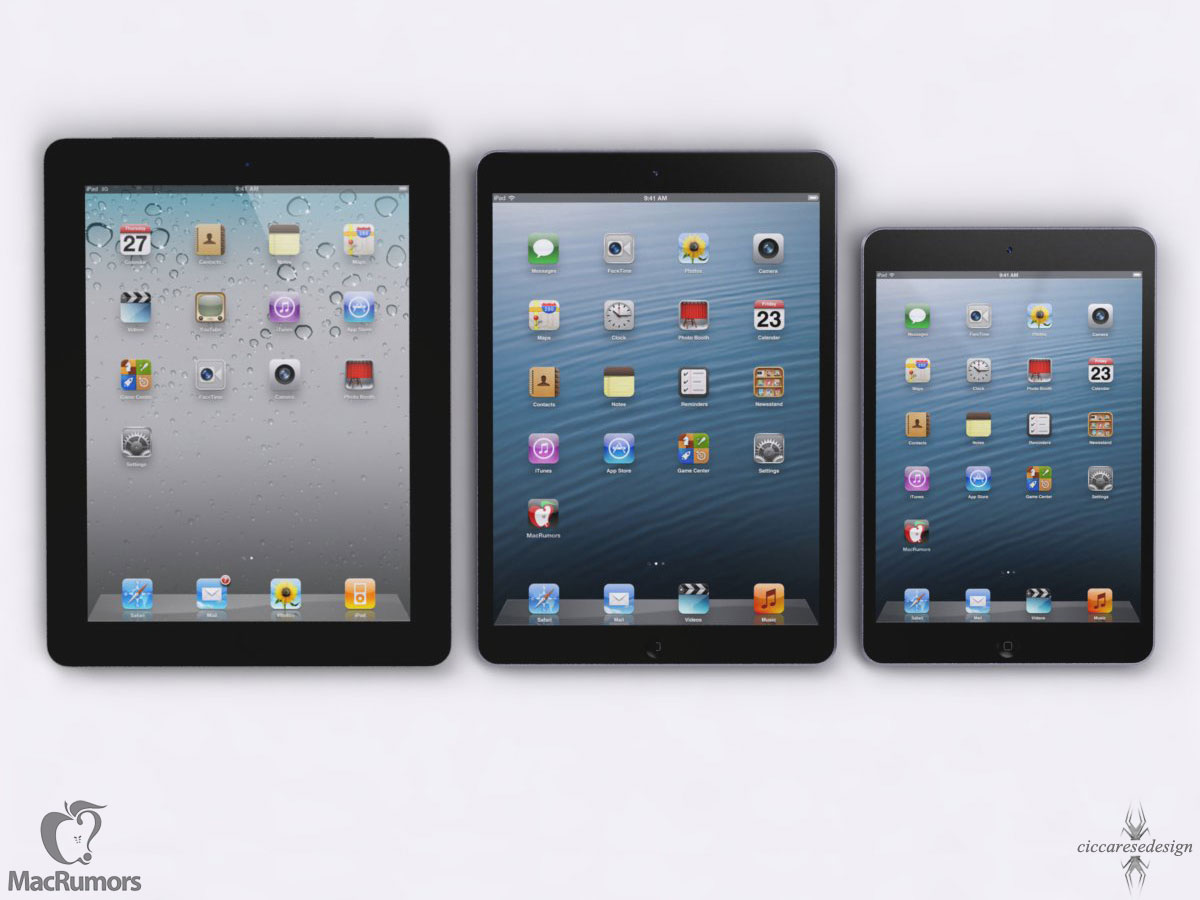 Left to Right: iPad 4, iPad 5, iPad mini
The fifth-generation iPad is said to adopt nearly identical styling to the iPad mini, with photos showing a similarly anodized rear shell and reports claiming that it will include the same chamfered edges as on its smaller sibling. The comparison photo above shows the smaller size of the iPad 5 and how it has taken on the design cues of the iPad mini.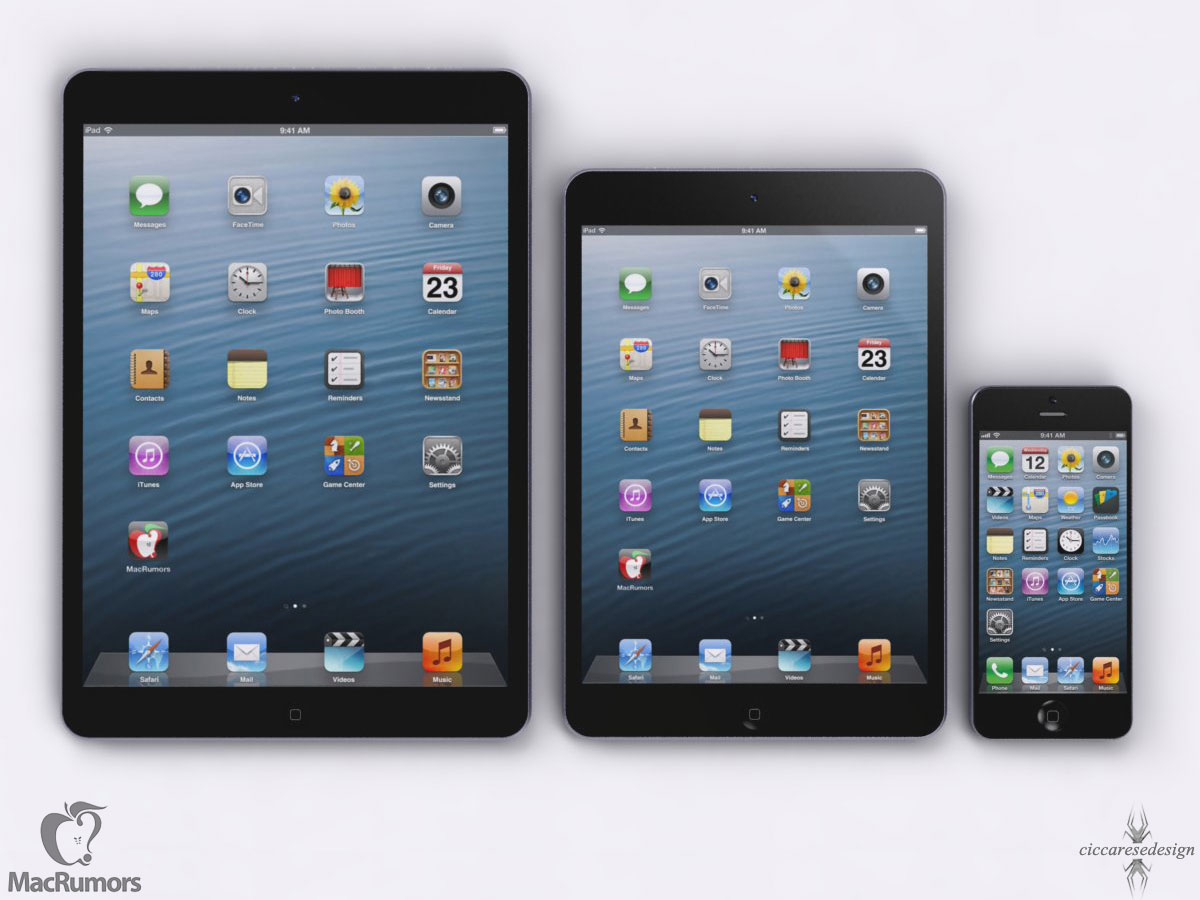 Left to Right: iPad 5, iPad mini, iPhone 5
The smaller body of the fifth-generation iPad suggests that Apple is making
major changes
to the device's internals as well. Apple has been rumored to be adopting new display technology that will allow for a thinner display and perhaps a smaller battery, and other components such as the main system-on-a-chip are also likely to see upgrades and rearrangements as part of the significant revamp of its full-size iPad.