Polaroid Snapshots of the First Apple Computers Ever Made
:
Technologizer
's Harry McCracken has
unearthed some photographs
taken by Paul Terrell of the Byte Shop in Mountain View, California in 1976. At the time, the Byte Shop was one of the only computer stores in the world, and ended up being the first dealer for an upstart company called Apple Computer.
According to Terrell, Jobs and Wozniak came into his shop with the first version of the Apple-1 asking him to sell it to his customers. Here's an early photo of the circuit board hooked up to a keyboard and monitor.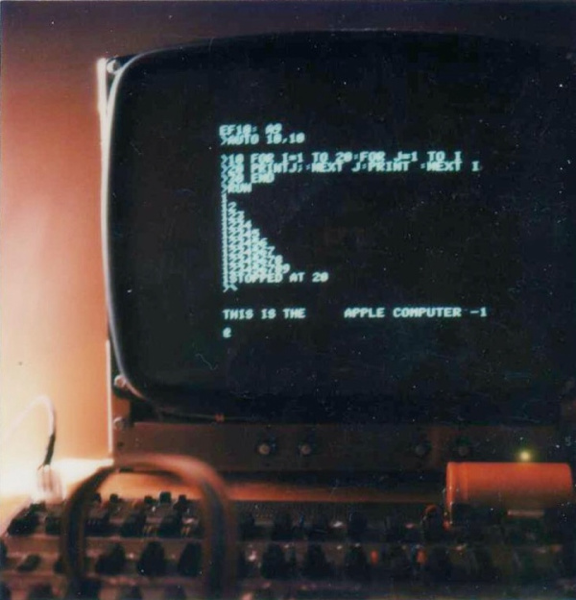 They called their machine the Apple-1, and it was a bare board; any buyers would have to solder on the necessary chips themselves, then supply accoutrements such as a power supply, keyboard and display.





Terrell was intrigued, but told Jobs that what he really needed were fully-assembled computers. In fact, if Jobs could come back with an assembled version of the Apple-1, the Byte Shop would buy fifty of them. Jobs did, and the Byte Shop became the first Apple dealer (it eventually offered the Apple-1 in a wooden case with keyboard and power supply).
Terrell eventually paid $500 each for 50 Apple-1's, which history says sold for $666.66 each at retail. There are more pictures, and
some additional backstory
, at
Technologizer
.