Reviews of the Fifth-Generation iPod Touch and Seventh-Generation iPod Nano
: With Apple having just begun shipping out its new fifth-generation iPod touch and seventh-generation iPod nano,
The Verge
has already posted reviews of both devices, weighing the positives and negatives of the substantially redesigned iPods.
The Verge
's
iPod touch review
notes that the device is a major upgrade over its predecessor, which essentially dated to September 2010, with across the board changes in display, processor, and camera all housed in a sleek new body.
When you finally get it out of its impossible-to-open plastic packaging, it almost feels like you left part of it behind. It really is only a quarter-inch thick, though, and it really does weigh only 3.1 ounces. Remarkably, it doesn't feel cheap or flimsy — it's certainly a far cry from the incredible craftsmanship of the iPhone 5, but its aluminum back panel still feels quite solid and the slightly rounded edges are comfortable in your hand.
The move to using the same 4-inch display found in the iPhone 5 is a huge upgrade for the iPod touch, given that the previous model used a display that was inferior to the one used in the iPhone 4, albeit still of Retina resolution. As for the new 5-megapixel camera in the iPod touch,
The Verge
found that it performs adequately for still photos and "gets the job done" for 1080p video, but still falls short of even point-and-shoot camera quality.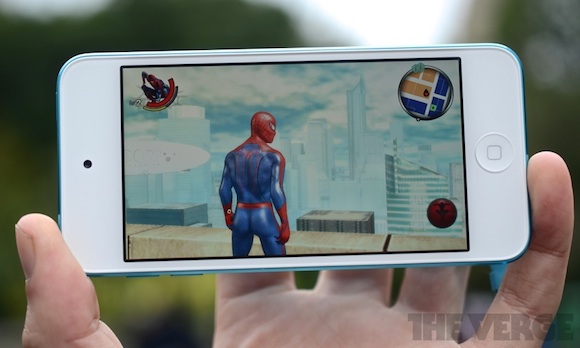 Overall,
The Verge
found a lot to like about the new iPod touch, but questions whether the $299 starting price is enough to really entice customers given Apple's history of positioning the device as a "gateway drug" into the iOS ecosystem.
With no cheaper entry-level option, the touch is far from an impulse purchase. Selling the last-generation model for $199 isn't a good compromise, either: it has a terrible camera, a much worse screen, and seriously outdated internals. If you're looking for a device like the iPod touch, buying this year's model is an absolute no-brainer, but I'd bet more people are going to think twice before laying out $300.
In its
iPod nano review
,
The Verge
came away noting how hard it was to write a review about a device that doesn't do much more than play audio files. The lack of support for iOS features such as iCloud syncing leaves users stuck in the traditional iPod setup of having to manage their music files via iTunes, a concept dating back over decade.
You want to listen to music with an iPod nano? Then you better get ready to open iTunes and plug in a cable and transfer some hot nasty files. It's like taking a time machine to 2010, before Apple itself started pushing everyone away from files and towards iCloud.





If you're cool with managing files, the new iPod nano is the best dedicated music player on the market. It's the sort of product that only Apple can make; a seamless slice of metal and plastic that feels essentially inevitable once you hold it.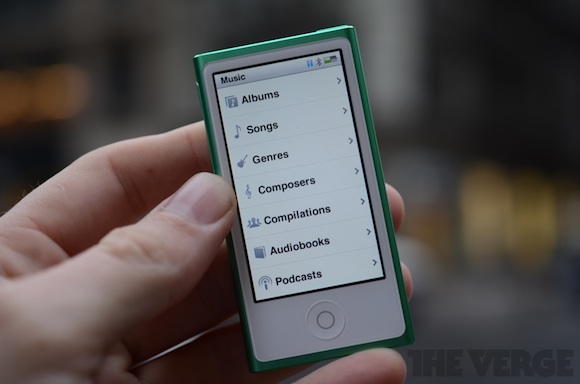 In its wrap-up,
The Verge
reiterates its view that the iPod nano is hampered by a lack of many of the features that have brought significant improvements to the iPhone and iPod touch, pointing to Apple's new Lightning connector as an example of missed opportunities.
When [Phil Schiller] introduced the smaller Lightning connector last month, he noted that "so many of the things we used to do over the wire, we now do wirelessly." After listing Bluetooth and Wi-Fi, what did Schiller describe as "best of all"? Oh, that's right. "With iCloud, we can download all our content wirelessly." The new nano might have Apple's connector of the future, but everything else about it clings tightly to the past — to a world in which iTunes is still the center of the digital media universe, not a bloated relic badly in need of a fresh start and new ideas.
When it comes down to it,
The Verge
suggests that the iPod nano's $149 price tag will limit its market to those consumers interested in the cheapest available iPod with a screen or for whom size and weight is a major consideration, with a $50 jump to the fourth-generation iPod touch making more sense for many consumers.
from MacRumors : Mac News and Rumors