Video and Photos: United Airlines Announces HUGE Boeing 737 MAX & 737-900ER Order
: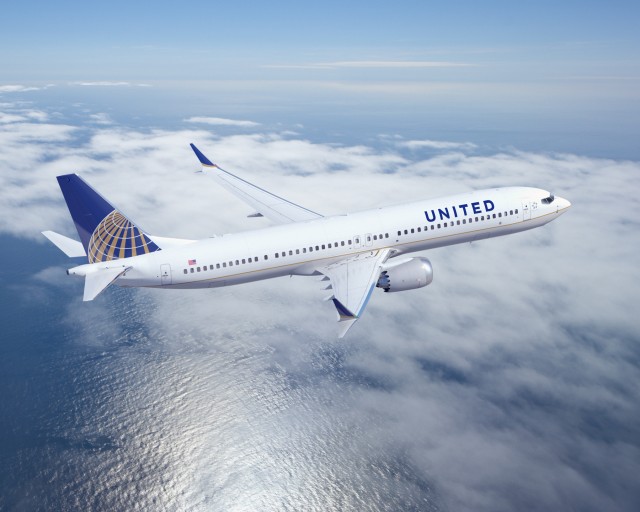 What United's Boeing 737 MAX 9 will look like. Image from United.
Today in a joint press conference in Chicago, United Airlines has announced that they will order 100 Boeing 737 MAX 9 and 50 737-900ERs. The order is worth $14.7 billion.
"This order is a major step in building the world's leading airline, and we look forward to offering our customers the modern features and reliability of new Boeing airplanes, while also making our fleet more fuel efficient and environmentally friendly," said Jeff Smisek, United's President and CEO. "New aircraft deliveries support our flexible fleet plan, permitting us to tailor future capacity up or down, based on changes in demand or other market conditions."
This order is huge. Although
United got rid of its last Boeing 737
before the recent merger with Continental, the new (post-merger) United has a large fleet of both Boeing 737s and Airbus A320s. The fact that they have operated both aircraft and have chosen the 737. United stated that they had intensive discussions with both Boeing and Airbus about which aircraft to go with and chose to go with the 737.
Since July 5th, Boeing has received 243 orders for the 737 MAX and NG (Next Generation), not counting the new order announced today. Over all, Boeing has more than 1200 orders and commitments from 18 customers for the MAX.
VIDEO: B-roll material of the United Airlines Boeing 737 MAX 9