iPhone 5 Production Underway for an Expected Fall Launch
: According to Japanese blog
Macotakara
, the next generation iPhone has already gone into production in China. Macotakara cites reliable Chinese sources for the information.
For reference, Macotakara also
cited
similar sources when they reported that the iPad 3 first went into production in January 2012. The lead time between production and launch for the iPad 3 was approximately two months with an official
launch date
of March 16th, 2012. That could suggest that we could see the new iPhone as early as September, though the production timelines for the iPad and iPhone may differ significantly.
Meanwhile, the
Wall Street Journal
had previously reported that the iPhone 5 would begin production in June, and all
signs
have pointed to a September or October launch for the new iPhone.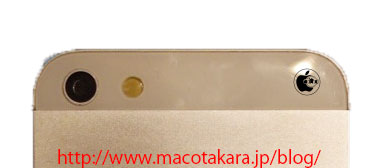 Leaked iPhone 5 parts have suggested Apple will be adopting a two-tone backing with a central metal panel. Macotakara reports that in the production models the back panel have a naked aluminum surface and a partially glass covered portion. They also note that a small hole that was
seen
between the lens and flash in the prototype parts is now absent.