Google unveils Street View imagery from Antarctica, including South Pole Telescope, Shackleton sites
: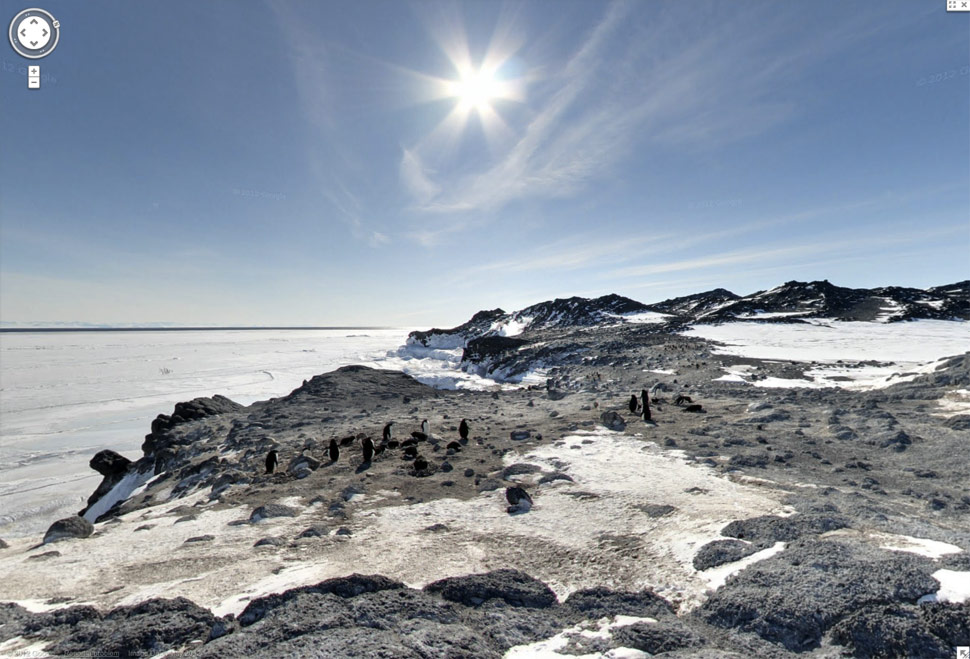 Photo: Cape Royds Adélie Penguin Rookery. (Google Street View)
Today, Google is launching access to a new collection of hi-res imagery from the Antarctic. In this post are some examples of those stunning vistas, shared with Boing Boing courtesy of Google. Alex Starns, Technical Program Manager for the Street View team, writes:


Back in September 2010, we launched the first Street View imagery of the Antarctic, enabling people from more habitable lands to see penguins in Antarctica for the first time. Today we're bringing you additional panoramic imagery of historic Antarctic locations that you can view from the comfort of your homes. We'll be posting this special collection to our World Wonders site, where you can learn more about the history of South Pole exploration.

With the help of the Polar Geospatial Center at the University of Minnesota and the New Zealand Antarctic Heritage Trust, we've added 360-imagery of many important spots, inside and out, such as the South Pole Telescope, Shackleton's hut, Scott's hut, Cape Royds Adélie Penguin Rookery and the Ceremonial South Pole.
More about the project here
. And more images below!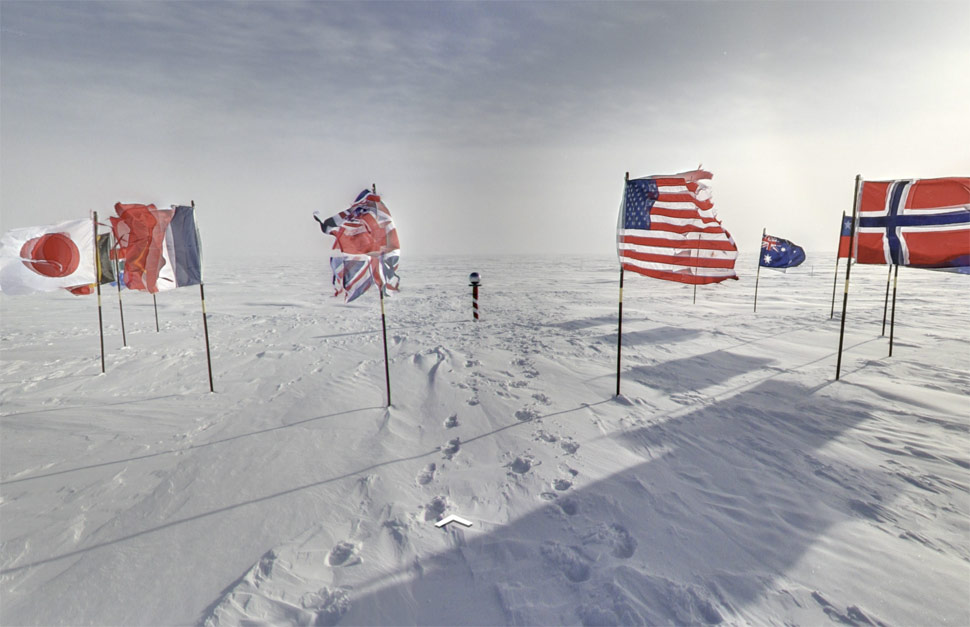 Photo: The Ceremonial South Pole. (Google Street View)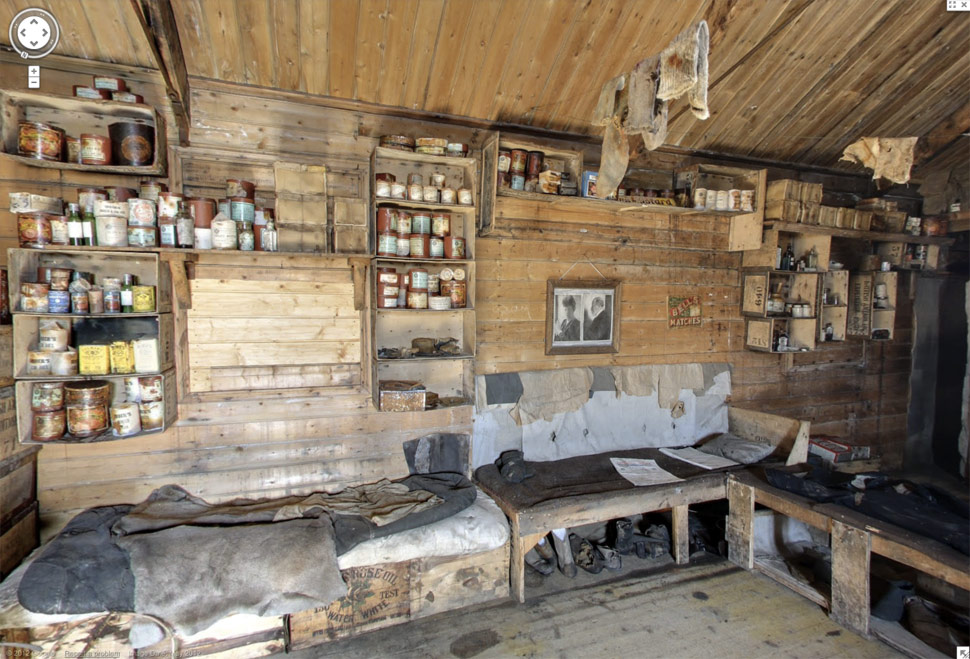 The interior of Shackleton's Hut shows supplies used in early 20th Century Antarctic Expeditions. (Google Street View)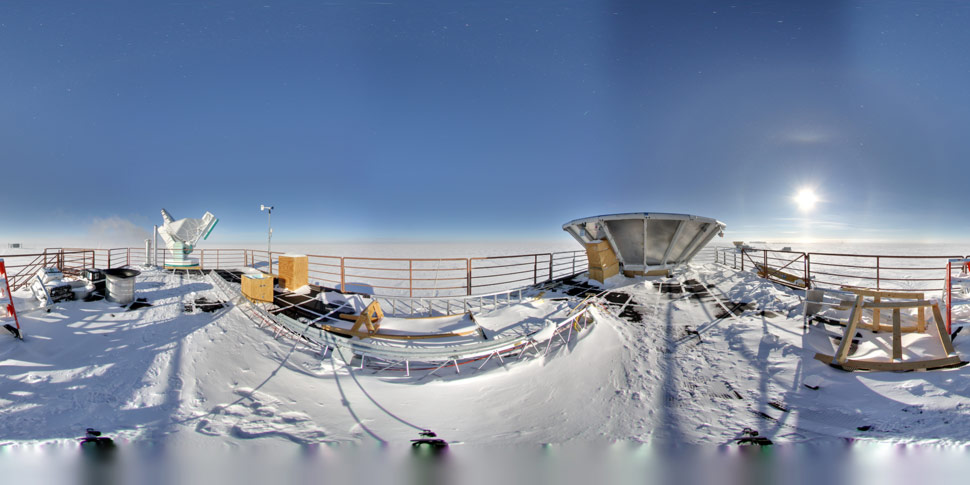 Photo: The South Pole Telescope. (Google Street View)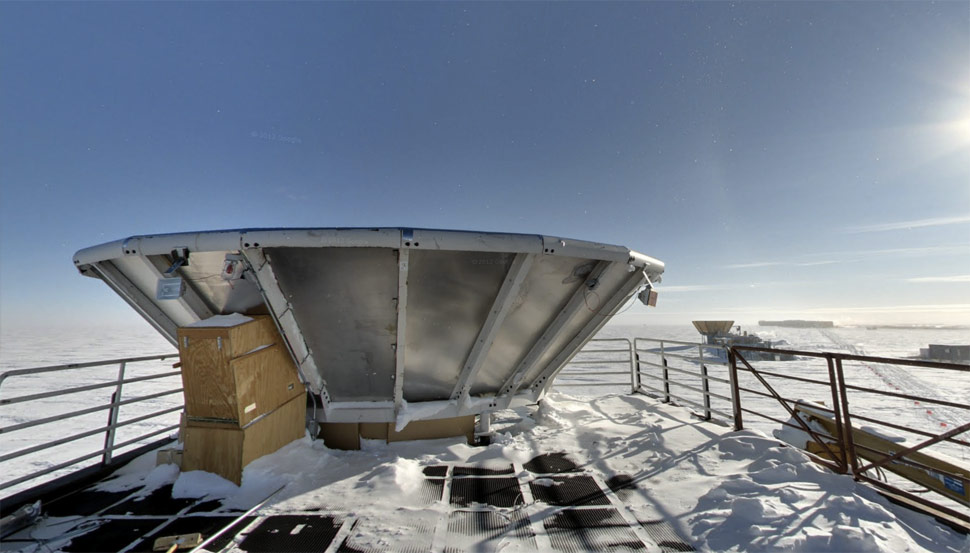 Photo: The South Pole Telescope. (Google Street View)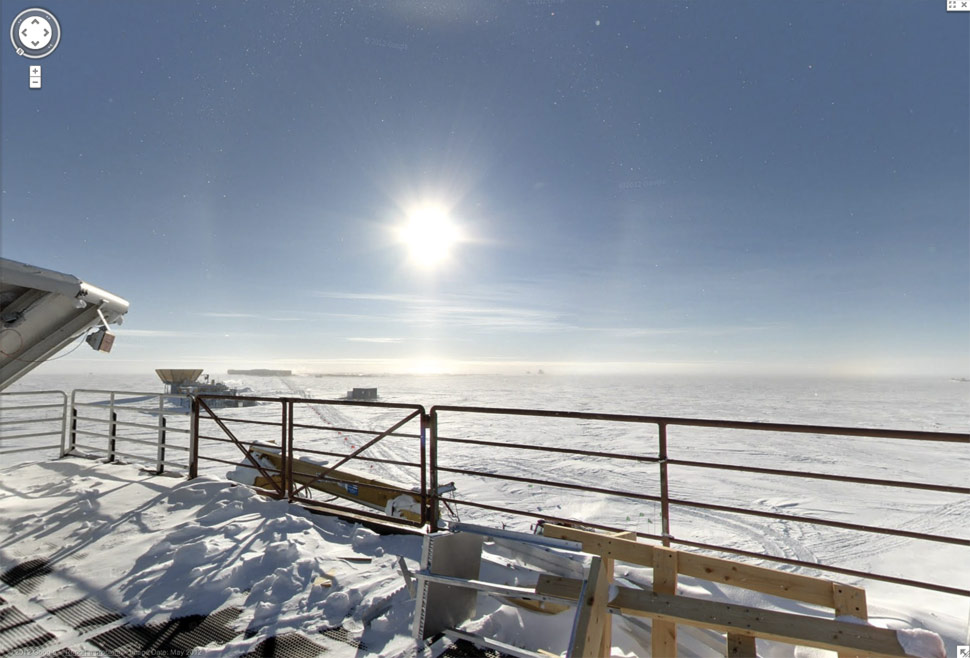 Photo: The South Pole Telescope. (Google Street View)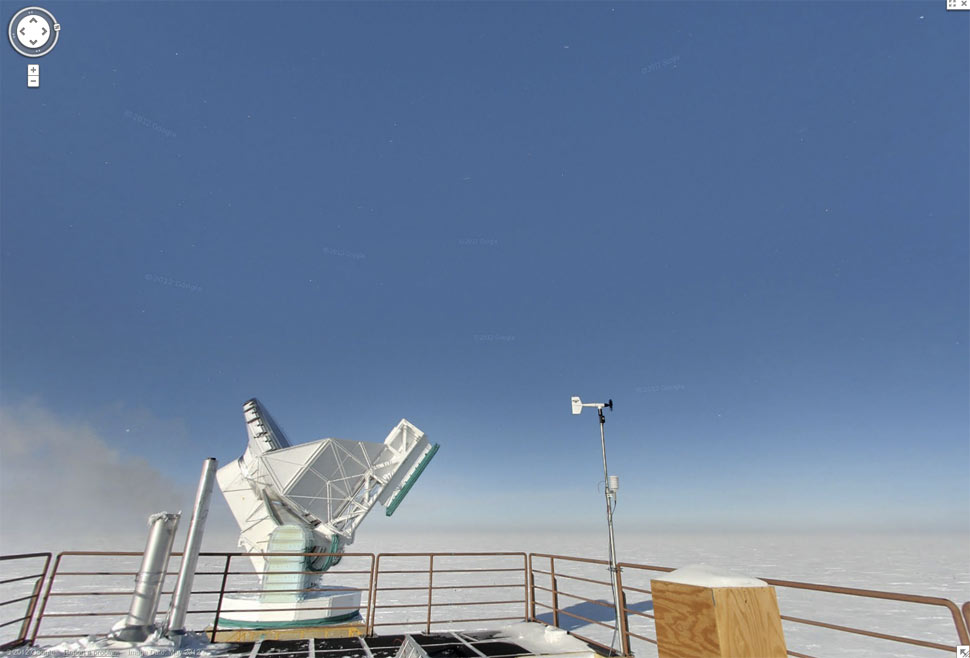 Photo: The South Pole Telescope. (Google Street View)