Super Moon was, in fact, pretty super (big photo gallery)
: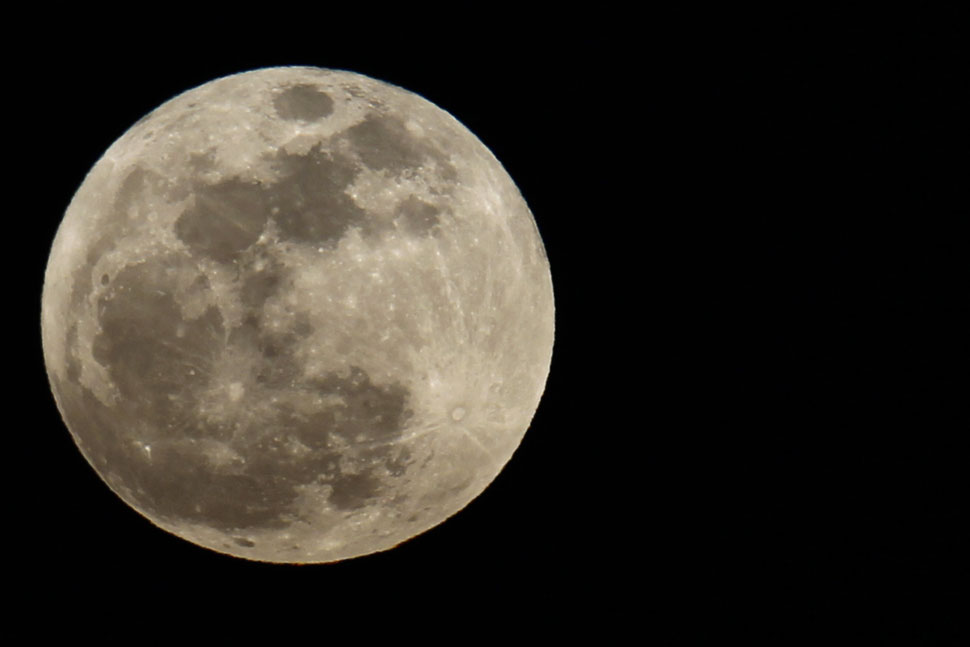 REUTERS/Patrick T. Fallon
The full "super Moon", scientifically known as a "perigee moon", rises over Los Angeles, California May 5, 2012. A "super Moon" lit up Saturday's night sky in a once-a-year cosmic show, overshadowing a meteor shower from remnants of Halley's Comet, the U.S. space agency NASA said. The Moon looked especially big and bright, because it reached its closest spot to Earth at the same time it was in its full phase, NASA said. Below, the full moon rises behind a mosque as birds fly in Amman.
More photos of the "super Moon" as seen around the world on the night of May 5, 2012 follow below.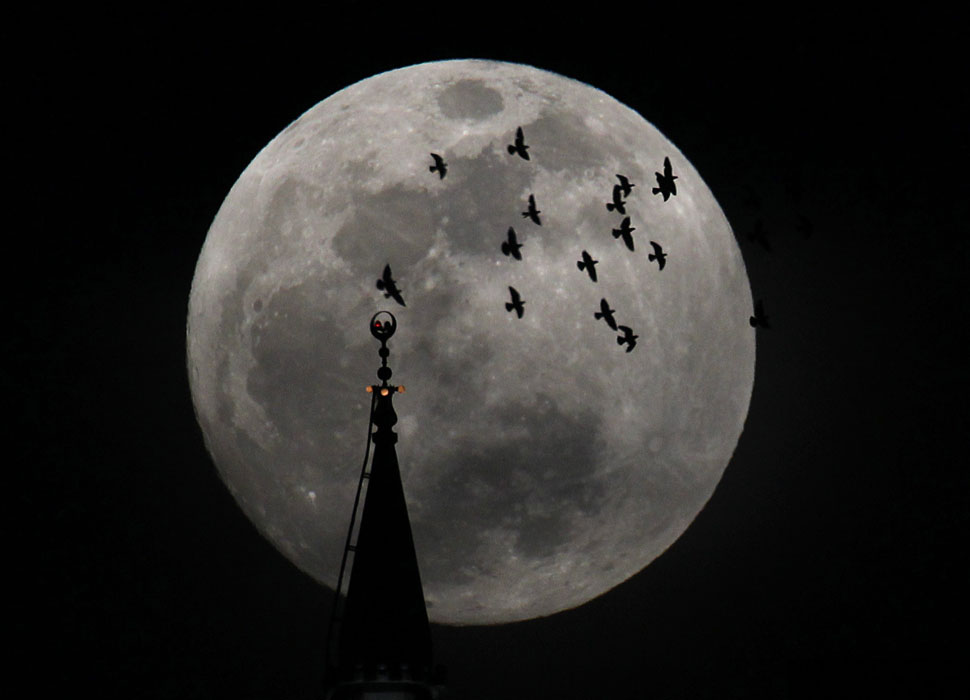 REUTERS/Ali Jarekji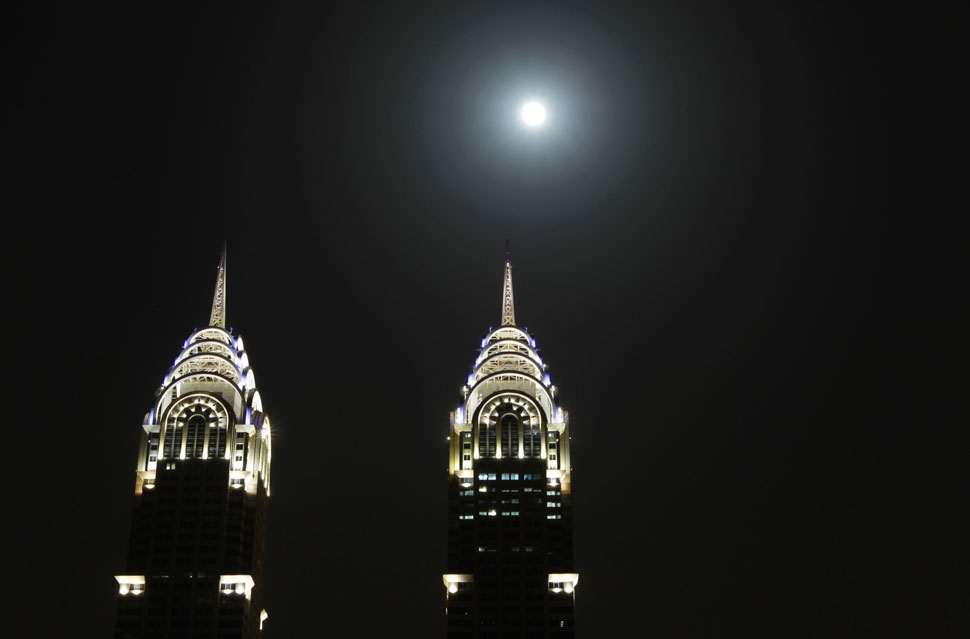 REUTERS/Jumana El Heloueh
A full moon rises over office towers in Dubai Media City in Dubai.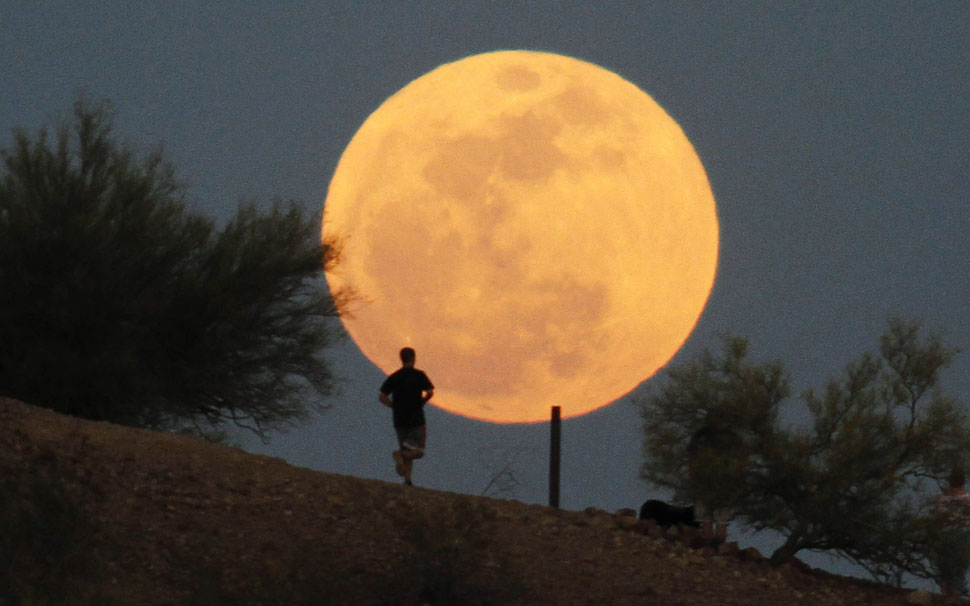 REUTERS/Darryl Webb
A runner makes his way along a trail on a butte in front of the "super Moon" at Papago Park in Phoenix.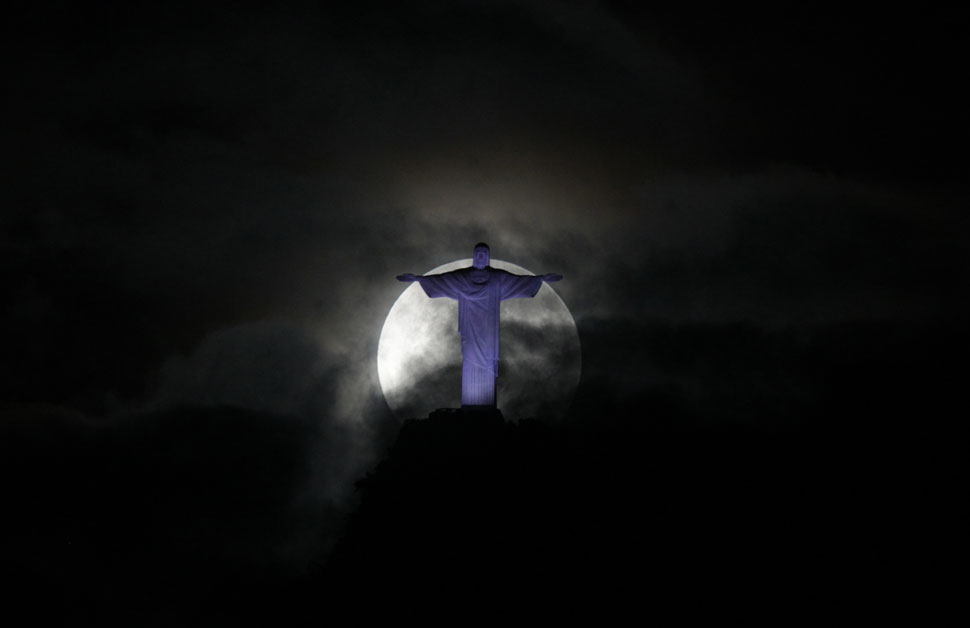 REUTERS/Ricardo Moraes
The full "super Moon," scientifically known as a "perigee moon," is pictured over the Christ the Redeemer statue in Rio de Janeiro.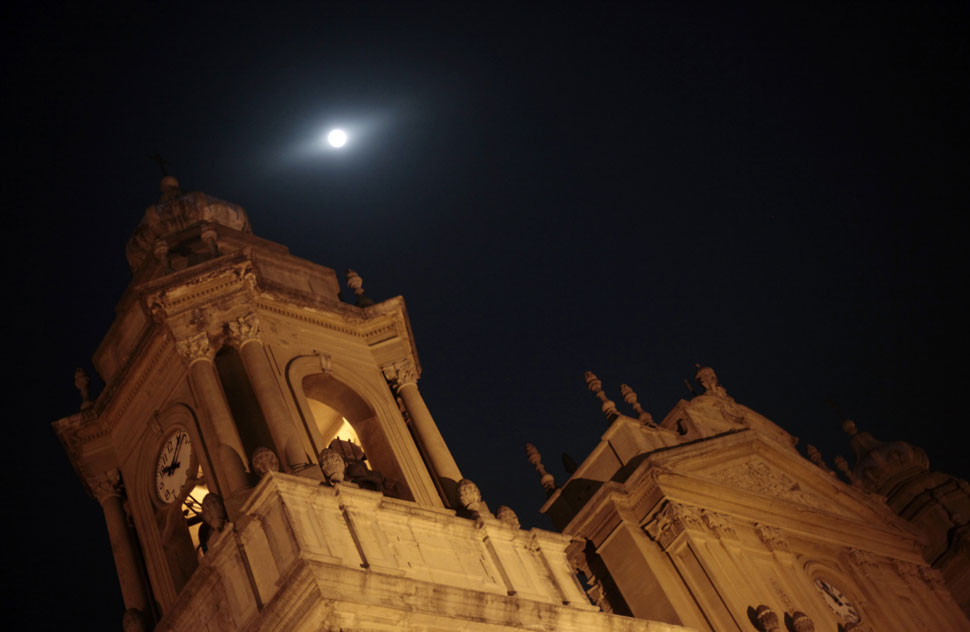 REUTERS/Jorge Dan Lopez
A view of the "super Moon" is seen above a cathedral tower in Guatemala City.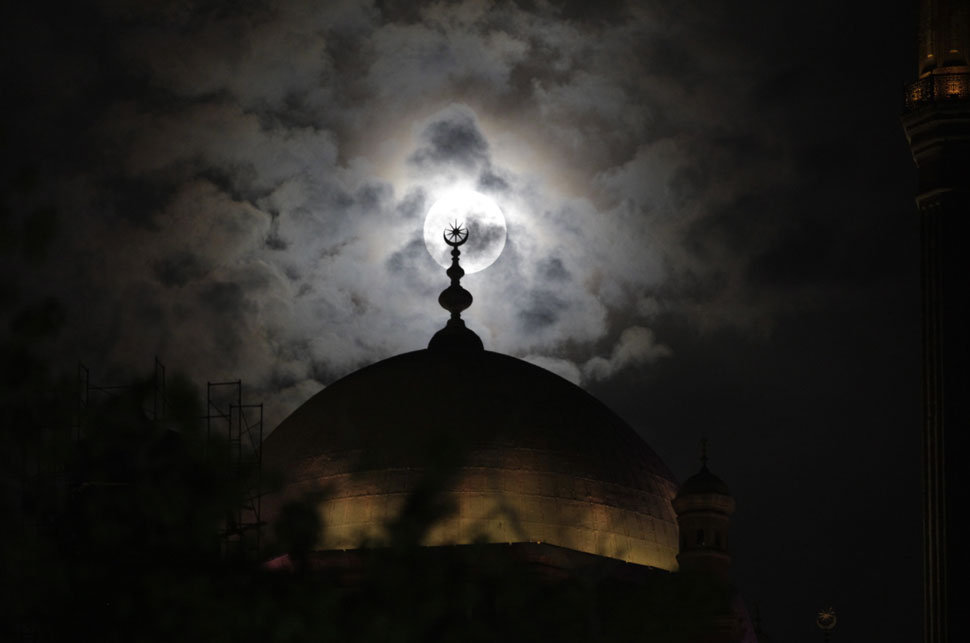 REUTERS/Asmaa Waguih
A full moon is seen behind the minaret of Mohamed Ali mosque, in Islamic Cairo.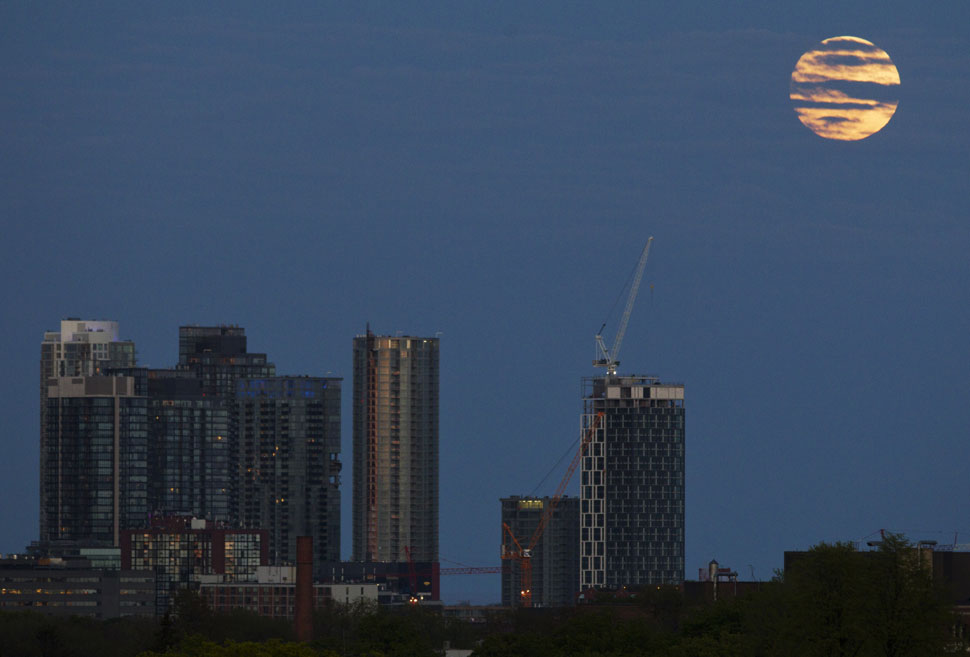 REUTERS/Mark Blinch
The "super Moon" rises over some apartment buildings in Toronto.