Shuttle Enterprise arriving at JFK (big photos)
: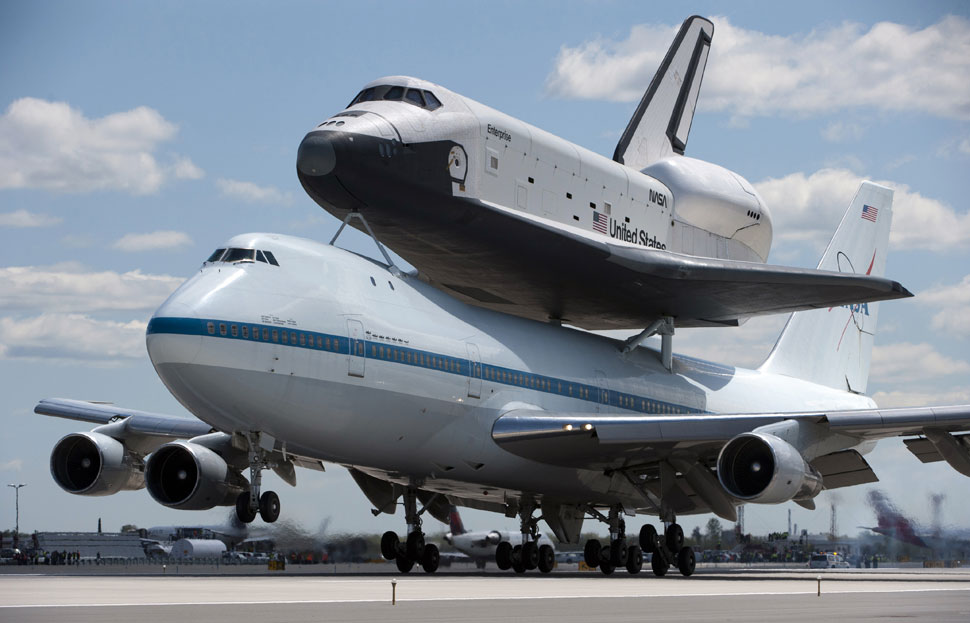 Two gorgeous photographs shot by
C.S. Muncy
of the retired NASA space shuttle Enterprise landing at New York City's John F. Kennedy airport earlier today.
The original test shuttle piggybacked on a Boeing 747 jumbo jet. The duo flew from Dulles International Airport in Washington, DC., and landed at 11:22 AM Eastern after flying over famous sights of NYC including the Statue of Liberty, and the Intrepid Sea, Air and Space Museum, which is the shuttle's new home. Robert Pearlman has
more at Space.com/MSNBC
.